The Most Effective Benefits of AI Writing for Blogs
Developing content for your website or blog which is SEO-friendly and focused on your area of expertise is one of the most significant benefits of using AI writers.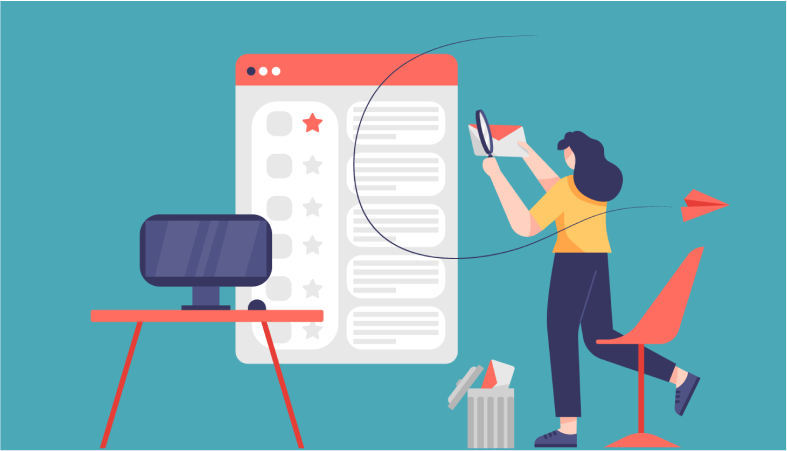 The creation of engaging content is crucial in the modern era. However, some businesses and people find it difficult to continuously provide relevant content. Customers become angry as a result, which lowers sales. While adding a content manager to your team is one method to solve this issue, using AI writers is a preferable approach.
In this article, we'll take a detailed look at how AI writers operate and discuss how you might benefit from their special characteristics for your site.
The Situation with Content Marketing Today
Let's quickly evaluate the present situation of content marketing before we dive into detail about AI content writer and everything else you need to know about them.
First of all, there is a constantly expanding demand for material. Approximately 84% of marketing agencies and companies have a content marketing plan in place, according to SEMrush's Global Marketing Report. Nevertheless, only roughly 35% of these companies and businesses have a committed individual or team focusing on producing content full-time, despite the fact that the bulk of them rely on content marketing.
This indicates that there is a rising need for relevant and engaging content but a shortage of writers who can create it.
Another issue with content marketing is its high cost. Maintaining a committed content writer on staff will cost you a lot of money. Additionally, your company must set aside time and money to obtain the ideal writer for your industry.
It's simple to understand how pricey great content may be if you assume that you can spend up to $300 per word and that your content is roughly 1,000 words long.
Furthermore, content marketing is difficult and constantly changing by its very nature. Unlike other marketing platforms, content marketing necessitates ongoing industry research and monitoring. To ensure that it provides value and benefits to the clients, a firm must make sure it is using the most recent jargon and content marketing trends. Plan, Write, and Distribute Quality Content with All-in-One Content Tool Sign Up FREE for 10 users
The Evolution of AI Authors
Content marketers are turning to computers, namely AI authors, to solve the problems.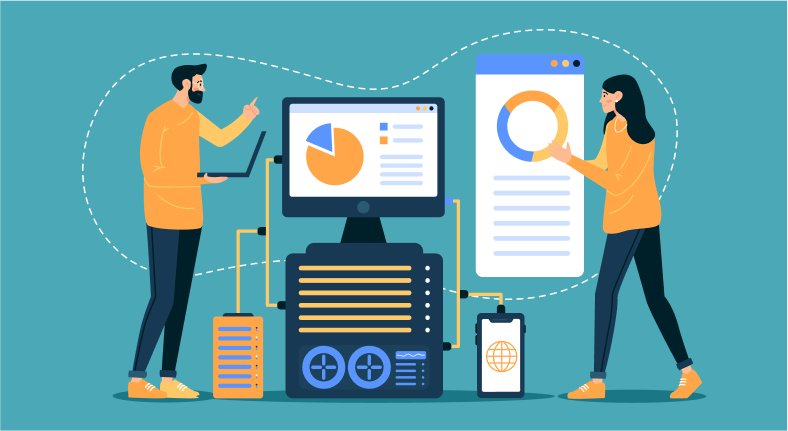 Of course, there are answers to this issue with content marketing software systems like WordPress. These solutions come with equipment that enables you to create high-quality material. Some of the premium sites suggest that you get assistance from other users for your material.
These options do have limitations, though. The first is that they do not produce work of the same calibre as a human writer. Finding dependable authors who can provide high-quality content is the second problem.
Because of this, tech companies have been developing AI writers. Your company can address the issues with content marketing that we stated above by utilising AI writers.
Artificial intelligence writers are programmes that create content using this technology. These solutions are made to create high-quality content at a low cost.
The Work of an AI Writer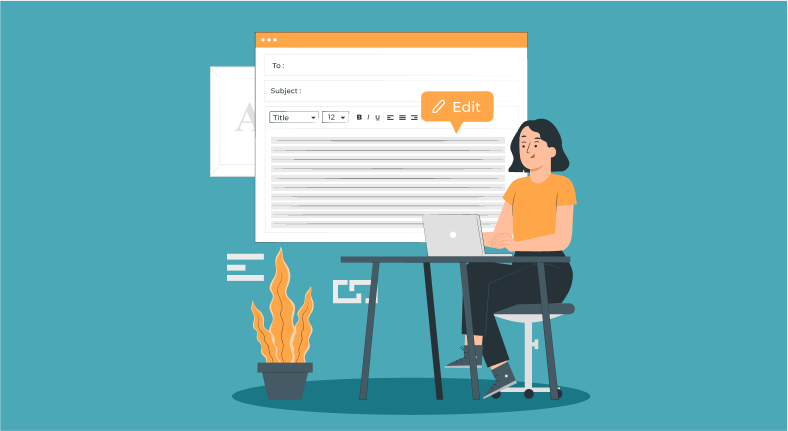 The primary goal of an AI writer, despite the tool's many features and potential applications, is to produce original, high-quality work. The tool will deliver interesting and easy-to-read content for your company.
For example, if you run a real estate company, the AI writer may gather information on the area's real estate market and create material that benefits your future clients.
AI writers are capable of creating content in a variety of formats. This comprises:
eBooks\sArticles
Flyers
Press Statements
Merchandise Descriptions
While an artificial intelligence (AI) blog writer can't always produce content of a professional calibre, they can deliver compelling content that is pertinent to your company and customers. This means that using AI writers to create relevant, high-quality material can help you save money.
The Workflow of an AI Writer
When a company hires an AI writer, they have access to internet tools. Using this programme, a company can create content by applying a template to a particular document.
The AI writer completes the rest of the work once the paper has been completed with accurate data. This indicates that the AI writer creates excellent content using machine learning and artificial intelligence.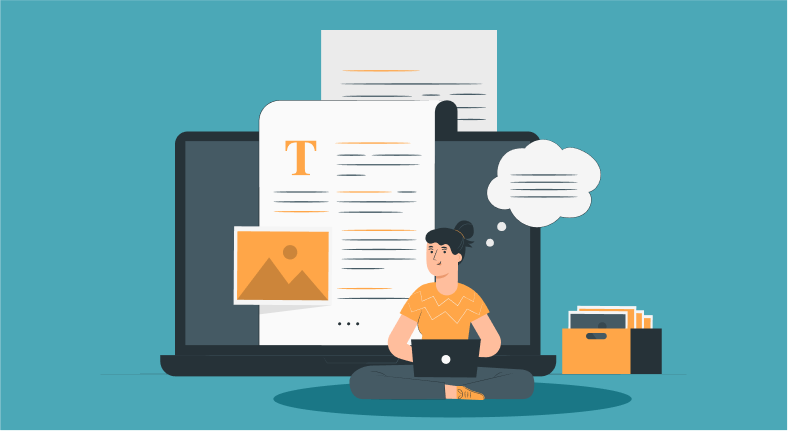 There are typically three processes involved in writing the content:
Obtaining the necessary information from your website or an AI writing platform.
Employing AI and machine learning to create a first draught of the content.
Checking the text for flaws during editing and proofreading.
Although this procedure seems easy, it's not as simple as it seems.
As an illustration, imagine that you want to write a blog post about the necessity of new construction in your neighbourhood. You utilise the AI writer to gather information from your website to create this content.
After then, the AI writer accesses a database and uses the information to create an article. A draught of the content is then created by the AI writer and distributed to your email newsletters.
You study the manuscript after getting it and, if necessary, change the material. You can also send the draught to a real writer who proofreads the text and edits it.
The content is then scheduled to publish.
The Advantages of Using AI Writers to Generate Blog Content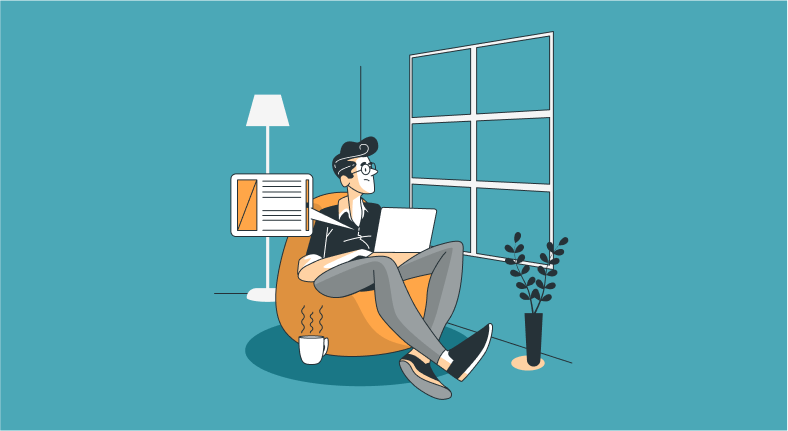 A good tool for producing high-quality blog content is an AI writer. Using an AI writer rather than a human writer has a lot of advantages.
When you use an AI writer to generate material for your business, you'll mostly gain these advantages:
1. Creates Original and Unique Content
AI writers are virtual machines that produce content, as the name would imply. These content machines are meant to deliver original and unique material. Additionally, they have been programmed to create content in your voice and tone.
One of the reasons why AI writers are special is because they are always learning new content. The AI writer gains more understanding of your content preferences the more you use it. You will receive more pertinent and interesting articles as a consequence. produces unique and original content.
2. Supports Content Marketing Techniques
An AI writer is intended to complement different content marketing methods. For instance, you can utilise an AI writer to develop blog articles and other material that will draw more visitors if you want to enhance the SEO traffic to your website.
An AI writer is also made to produce blog entries, social media updates, and other content that will increase the number of shares, likes, and retweets you receive. You can have successful social media marketing techniques that will support organic business growth by using AI writers.
3. Supports a Wide Variety of Industries
The use of artificial intelligence is not restricted to one industry. The fact that AI writers cover a wide range of businesses and specialities is one of the factors contributing to their popularity.
You may utilise an AI writer to create interesting material, whether your interests are in sports, fashion, technology, or food. This will help you expand your business.
4. Provides Reliable and Accurate Content
Writing traditional content requires a lot of effort and expense. It is hence prone to mistakes. Furthermore, deadlines can be missed by human writers who are susceptible to weariness.
However, AI writers are trustworthy and precise. They are trained to use the same word count, voice, and tone that you do. Additionally, you can employ many AI authors for various objectives. You may use one for Social Media Planner posts and another for blog entries, for example.
How Much Does an AI Writer Cost?
Any company looking to invest in an AI writer should prioritise cost as one of their top priorities. The good news is that AI writers are much less expensive than human authors.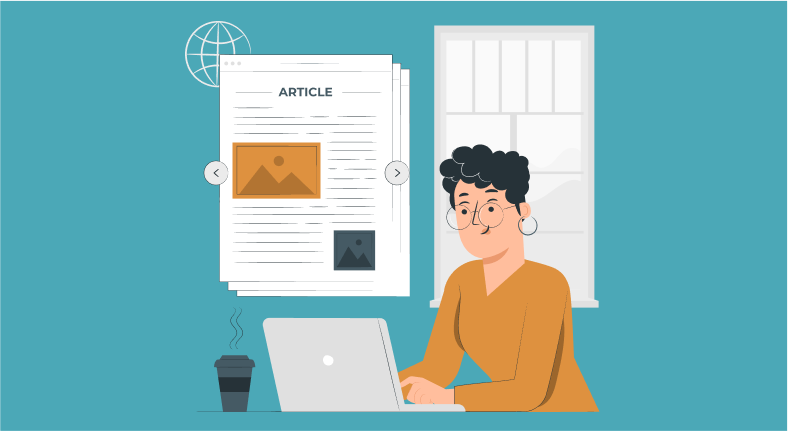 For $10 to $20 each blog article, you may hire an AI writer if you're a small business owner. However, if you're in charge of a sizeable company, you may hire an AI writer for $50 to $100 every blog post. These are merely estimations because each piece of AI writing software is unique and might charge differently for its services.
However, you should be aware that the price of an AI writer will vary depending on how complicated your industry is. An AI writer, for instance, will be less expensive for a real estate company than a law firm.
Who Can Use an AI Writer to Produce Content?
To grow, every business needs content. This is particularly valid for companies who employ content marketing techniques.
Although it may seem like you need a lot of money to hire an AI writer, that isn't necessarily the case. In fact, even if your company is just getting started, you can hire an AI writer.
Furthermore, you don't need to have a particular level of knowledge in order to use an AI writer. There are many AI writers available that are made for non-technical users, for instance, if you want to utilise one to write material for your company.
There are many AI writers available that are made for non-technical people if you want to use one to produce material for your company.
Final Thoughts
All of life is being replaced by artificial intelligence. Despite the fact that it is still in its early phases of development, it is already emerging as a useful tool in numerous industries. While artificial intelligence is used to support and automate other activities, such as writing content for blogs, it is also utilised to replace human workers in some industries.
NinjaContent should be your top choice if you believe you're ready to work with an AI writer to expand and advertise your company. Our all-inclusive content platform may assist you in organising, producing, and distributing top-notch content for your company. To utilise the full potential of our article generator and website content planning tool, sign up right away.
What Makes the Best Content Tool?
#1
Plan, write and distribute high-quality content
#2
Get keyword recommendations along with LSI keywords to produce high-ranking content
#3
Generate optimized titles for your blogs based on currently ranking ones
#4
Assign to writers, collaborate on abstracts and manage content calendar
#5
Automate content distribution to over 25 different channels and social networks
#6
Generate keyword graphs to identify relationship between keywords and other related terms
#7
Integrate with your Google Analytics account and analyze your web pages
#8
Add citations, royalty-free images, and twitter embeds to your content
#9
Unbelievable pricing - the lowest you will ever find
#10
Everything your business needs - 50 apps, 24/5 support and 99.95% uptime
Join the SaaS Revolution
All-in-One Suite of 50 apps

Unbelievable pricing - ₹999/user

24/5 Chat, Phone and Email Support