Benefits of Using a Content Calendar Template
A content calendar template helps with scheduling the dates & locations of content. Future articles, planned promos & partnerships are generally included in it.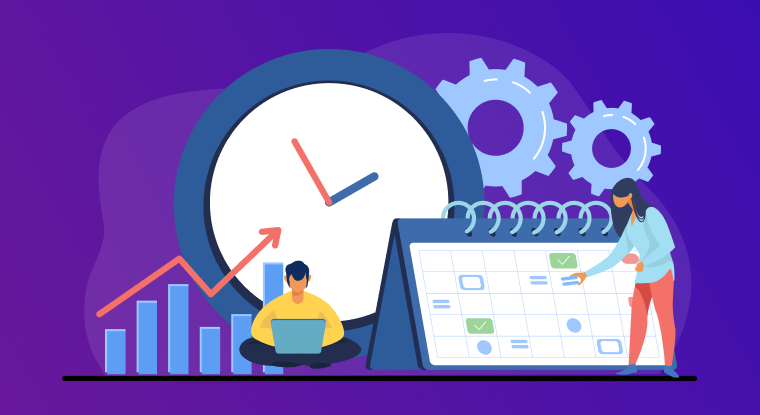 A content calendar template aids in the planning of your content strategy. You can remain organized and goal-focused by creating a content calendar template. It can be used to plan out your social media updates, blog posts, emails, etc.
One well-known piece of blogging advice is to "just start!" This guidance is great for those who want to blog as a casual hobby. However, if you want to use your blog for business purposes it is vital to give it some thought.
About 63% of businesses don't have a written strategy, therefore they adopt an impromptu strategy and choose the topics they will cover as they go. All seasoned bloggers and content producers use a content calendar template as a common tool. Some businesses employ a social media manager to assist them in determining the kind of material required for their social media content calendar template because their social media presence is crucial to their brand.
Content Calendar Template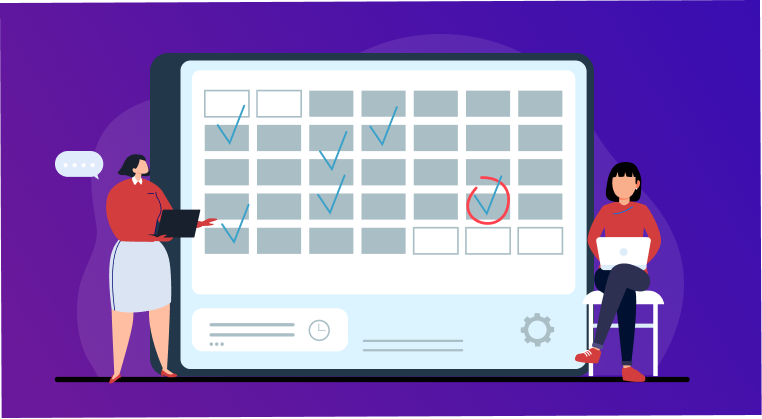 A content calendar template is used by bloggers, publishers, companies, and organizations to manage content across many media, including newspapers, magazines, blogs, email newsletters, and social media platforms.
The content calendar template is a documented timetable of the dates and locations at which you intend to publish upcoming content. It usually contains information about upcoming articles, status updates, planned marketing initiatives, partnerships, and revisions to already published content.
Benefits of Using a Content Calendar Template
The following are some of the key benefits of creating and maintaining a content calendar template:
Stay on Track and Organized
It's not a very reliable strategy to scribble your content topics on torn pieces of paper, post-it notes, and haphazard notebooks. Additionally, there are so many thoughts and things to consider that it is probable to cause you to lose sight of what is truly important.
You'll have a clearer understanding of your overall marketing approach after creating a social media content calendar. Your post subjects will be compatible with the content of your social media and email marketing campaigns.
Additionally, it will assist you in filling in content gaps and save you from missing the target (or a deadline) for your material.
Enable Brainstorming
It's likely that some members of your team may experience a creative surge when you begin arranging your content subjects, and you'll come up with a slew of fresh concepts. You can then choose better themes and save some for later.
You can learn a lot about your audience's preferences by tracking and analyzing their engagement and feedback. You can then apply this knowledge to your content through a content calendar template and modify it as necessary.
Create Audience Engagement
While it is possible to wing it occasionally, doing so won't be effective in the long run. When you're rushing to publish anything, you may forget to see if the subject has already been covered. Similarly, choosing topics at random that don't appeal to your audience reduces engagement.
A planned content schedule with a social media content planner, however, will enable you to identify such errors and ensure that you only post new and pertinent information.
Ensure Consistency
Lack of consistency is a problem that individuals and organizations who start blogging without a strategy frequently encounter. They cease after producing content for a few months because they run out of ideas or go off the initial course. You can ensure consistency in the information you produce and publish by using a content calendar template.
Stay Informed
Keeping up with the most recent developments in the industry and business is essential for entrepreneurs and business owners. You can keep up with the most recent news on the web and social media by using your content calendar template. A content calendar template is set at least a month in advance, in time to create blogs, social media posts, and promotional content so you can keep on top of things.
It goes without saying that using this strategy or a content planner tool will make you less stressed and give you more time to develop the ideal post for the situation rather than scrambling to create something quickly.
Plan Posts According to the Platform
As it enables you to organise each post for a particular social media site, an online social media calendar is an excellent tool for social media marketing. As a result, your fans and followers on multiple social media platforms have access to a well-balanced selection of engaging, educational, and amusing content. A content marketing calendar prevents you from posting the same material across all of your social media channels, which is another common mistake.
If you share the same material to many social networks, you can alter each piece of content to fit the platform using a content calendar template. For your social media strategy, this is crucial.
Avail Performance tracking
Only if you measure your metrics will you be able to determine the efficacy and success of both your content marketing efforts and overall marketing activities. Additionally, it's important to establish certain benchmarks. You may adjust and polish your material to meet the needs and desires of your audience by keeping an eye on these statistics.
It's important to note that several well-known digital marketing companies advise creating a content calendar template. You can infer that they have one if you check at their websites, blogs, and social media accounts.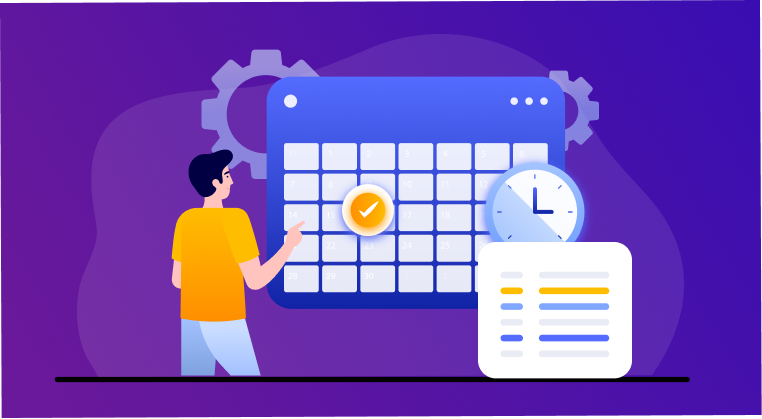 Execute Proper Strategy
Social media marketing and content are inextricably linked. You may find your most popular content pieces and employ them in your paid social media advertising by using an online social media calendar.
Learn which of your e-books, reports, infographics, whitepapers, and other useful material are performing the best naturally on social networking platforms. Then, to reach your audience, use them for paid promotion via Facebook ads, Instagram ads, or LinkedIn sponsored content.
Paid advertising is essential because organic reach on Facebook has plummeted, meaning that your business page only reaches fewer than 6% of your followers.
Increase Visibility
Sales and marketing are coordinated in successful businesses. According to statistics, these two departments may close 67% more business when they collaborate.
A content calendar template is a really helpful tool that will keep each of your teams informed. Your sales team can observe what the marketing team is preparing and offer advice on how to more accurately target their audience's pain points.
The executives can also quickly assess whether the scheduled actions are consistent with the overall marketing strategy. This openness is crucial for fine-tuning your content strategy and improving teamwork.
Creating a Content Calendar Template
To prevent feeling overburdened by several tasks, it is advised to keep things simple. A straightforward content calendar template wil suffice. The template that is comprehensive, can list the major subject areas your content will cover, the days you'll publish, and the author of the content. And, that highlights the content posting deadline.
Explore the variety of software built for content creation and management that help easily create content marketing calendar, available for experienced content creators or teams. Or, you could simple go for NinjaSites by 500apps.
Wrapping It Up
In conclusion, planning your content ahead of time will keep you organised and on track with your content marketing sstrategies. As mentioned above, NinjaSites by 500apps ensures your content strategy is on-track and is profitable. It helps you design the perfect content calendar template and gives you access to 50+ applications that are tailored to your business requirements.
What Makes the Best Content Tool?
#1
Plan, write and distribute high-quality content
#2
Get keyword recommendations along with LSI keywords to produce high-ranking content
#3
Generate optimized titles for your blogs based on currently ranking ones
#4
Assign to writers, collaborate on abstracts and manage content calendar
#5
Automate content distribution to over 25 different channels and social networks
#6
Generate keyword graphs to identify relationship between keywords and other related terms
#7
Integrate with your Google Analytics account and analyze your web pages
#8
Add citations, royalty-free images, and twitter embeds to your content
#9
Unbelievable pricing - the lowest you will ever find
#10
Everything your business needs - 50 apps, 24/5 support and 99.95% uptime
Join the SaaS Revolution
All-in-One Suite of 50 apps

Unbelievable pricing - ₹999/user

24/5 Chat, Phone and Email Support