Benefits of AI Content Generator as the Future of Web Content
The most effective AI content generator saves the time-consuming effort of carrying out business goals. Websites must be regularly updated with good content.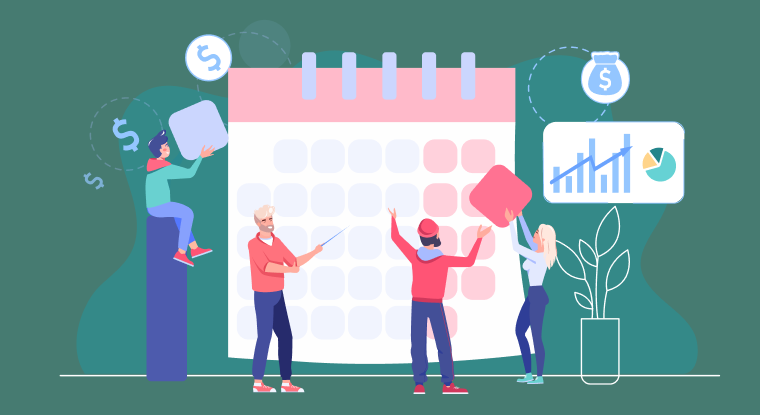 Most individuals believe that artificial intelligence (AI) will eventually replace humans in the workforce. They might be correct, given how swiftly technology is evolving. A good AI content generator can spare you the laborious work you must put in to accomplish your company objectives. Websites must be regularly updated with content if they are to function effectively. You can write all the articles you need with the aid of AI. In addition to this, this technology enables you to publish blogs and summarize the text. There are a lot of AI content generators available for you to pick from, but this article explains more about this technology and gives advice on the best platform that won't let you down.
All About AI Content Generator
AI (artificial intelligence) is the study of teaching machines to carry out human functions, according to Wikipedia. A subtype of AI called ""machine learning"" teaches a machine how to learn. Don't be frightened by this! Using an AI content generator is no different from using the AI assistant we discussed earlier. Imagine delivering personalized computer-generated content to a human with the help of artificial intelligence. The details have already been worked out, so you may add your own flair!
Artificial intelligence (AI) content generators reuse already written material to produce new material. AI keyword tools locate and recommend content that authors rework or use as a source when producing new content. An AI content generator is a useful tool that will improve your material in any case.
Benefits of a Good AI Content Generator
In a way, content generators can enhance the intelligence of your company. Based on the information from your organization, they employ machine learning to provide fresh content. The different ways a content generator can be used for your business are listed below.
1. Boost Your Website's Search Engine Ranking
If you employ a content generator properly, it can increase your website's search engine ranking. It will generate new text that can increase the likelihood that your website will rank highly in search engine results.
The traffic to your website is directly impacted by your ranking, which might increase your earnings. You should keep in mind, nevertheless, that high-quality, reliable information is what affects search engine results. The highest quality content cannot be substituted.
You should choose a content generator that has capabilities for building sound content structures, utilizing web data, and answering the most typical queries users make while using search engines.
2. Increase Website Traffic
You need as much traffic as you can acquire to your website if you want your business to expand. How well you rank in search engines is reflected in the traffic to your website. Additionally, a high ranking can aid in user conversion.
By employing a content generator to create new content and maintain it up to date, you may increase the amount of traffic to your website. New blog posts and product descriptions can be generated while checking keyword ranks using keyword rank checker.
You may improve your content marketing efforts by using a competent content planner. You can use it to produce high-caliber material with a polished appearance. Additionally, it can provide pertinent material that is simple for your audience to understand, which might increase traffic to your website.
3. Increase Brand Awareness
You must concentrate on brand recognition if you want to expand your company and increase revenue. You may improve your reputation and expand your social media following by using the Social Media planner through social media Content calendar. How well people are aware of your brand and your products is referred to as brand awareness. It might also involve how they perceive your company and what your brand stands for.
Content generators can automatically create polished, high-quality content. If you use this content in your social media marketing initiatives, it can help you build brand awareness. You can use a social media management tool.
4. Reduce marketing costs
Using an AI content generator will help you save money if your marketing budget is tight. You do not need to employ a writer or content creator full-time. Instead, you can create content using software that generates text automatically.
AI content generator software can be used to continuously produce pertinent material. By doing this, you can make more blogs, articles, and other written pieces with the money you have available. This indicates that you are producing more content with a given budget.
The majority of your material can be created by an AI content generator. In this manner, you can concentrate your efforts on other plans that will enable you to achieve greater traction.
5. Improve Quality
Your written content's quality can be raised by using a content generator. More material may be produced with a generator, which makes it simpler to uphold a high-quality content strategy.
You can always utilize a generator to produce extra text if, for any reason, you determine that your material is inadequate. You can direct the software toward the caliber of output you desire as it gets to know you better with each use. You can publish engaging, high-quality content in this way. Businesses can take advantage of a QR code maker tool to easily link their AI-generated content to their website or social media platforms, helping to increase traffic and engagement.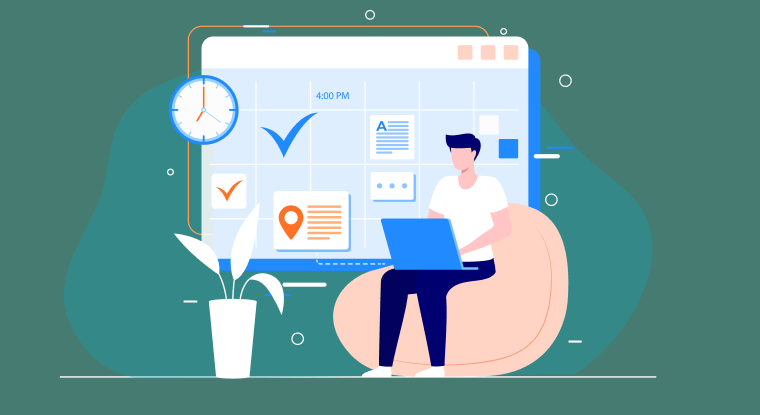 Drawbacks to Using AI Content Generator Software
The drawbacks of using an AI content generator can be listed as followings:
1. Lacks an Understanding of Human Behavior
Application of artificial intelligence can provide a large number of amazing results, however, the information produced sometimes lacks a basic understanding of human behavior. The algorithms are capable of adding two numbers factually, but they generally lack the feeling of emotion needed for effective emotive material.
2. Works Only in Black & White, Can't do Gray
All content produced by AI is binary. It can inform you of what is good or harmful, but not of the ambiguous areas. It lacks the discernment to offer an opinion on goods or things for which there is no conclusive evidence. Only a human content expert can handle such murky situations.
3. Lacks Common Sense and Creativity
Artificial intelligence bases its content on facts and data that already exist. It is unable to generate original, novel ideas. It makes use of the facts and information that have been provided to it. The content produced by robots may be foolish. What makes us say that? Combining different algorithms can turn a wool shawl into polyester or a red carpet into the blue. AI cannot see color, lines, circles, or squares. It is unfamiliar with textures and their sensation. Not that AI-related stuff is inherently flawed. Simply put, more time is needed to automate several categories and combine multiple storylines at once.
4. Devoid of Context and Depth
Content produced by AI lacks emotion. Although the information will read well and be produced in large quantities, it lacks the empathy and depth of a discussion. It can only express opinions and discuss the stories and categories that it has been exposed to and integrated with.
5. Shortfall in Front of Humans
No matter how amazing your machine's learning from structured data is, the truth remains that it lacks the ability to be subjective and express opinions. While a computer can speak fluently about a product's appearance and characteristics, it can't actually engage in debate or express an opinion about a topic or item. No matter how calibrated and customized a computer is, human writing has an emotional quality and reflects our depth of subject knowledge.
Getting Started with an AI Content Generator
Every business requires content to expand. This is especially true for businesses that require good content marketing software. Although it might appear that hiring an AI writer will cost a lot of money, this isn't always the case. In fact, you can engage an AI writer even if your business is just getting started.
Furthermore, using an AI writer doesn't require a specific amount of knowledge. If you want to employ one of the many AI writers designed for non-technical users to generate content for your business, there are plenty of accessible. If you want to use an AI writer to create content for your business, there are numerous options available that are designed for non-technical people.
Conclusion
For businesses, content generators are simplifying the writing process. They enable you to produce more material faster. Better written material can be produced by an excellent content generator. You may use it to either produce new content or take your current material to the next level.
Try NinjaContent right away if you want to test an AI Content generator to aid in the expansion of your company. While you concentrate on other aspects of your business, NinjaContent is a tool that will assist you in creating SEO-friendly content. Join today to experience it for yourself!
What Makes the Best Content Tool?
#1
Plan, write and distribute high-quality content
#2
Get keyword recommendations along with LSI keywords to produce high-ranking content
#3
Generate optimized titles for your blogs based on currently ranking ones
#4
Assign to writers, collaborate on abstracts and manage content calendar
#5
Automate content distribution to over 25 different channels and social networks
#6
Generate keyword graphs to identify relationship between keywords and other related terms
#7
Integrate with your Google Analytics account and analyze your web pages
#8
Add citations, royalty-free images, and twitter embeds to your content
#9
Unbelievable pricing - the lowest you will ever find
#10
Everything your business needs - 50 apps, 24/5 support and 99.95% uptime
Join the SaaS Revolution
All-in-One Suite of 50 apps

Unbelievable pricing - ₹999/user

24/5 Chat, Phone and Email Support