Ultimate Content Calendar Benefits for Your Business
Content Calendar is a strategic plan for publishing content over time to boost your reach. Get started with these 9 content calendar benefits.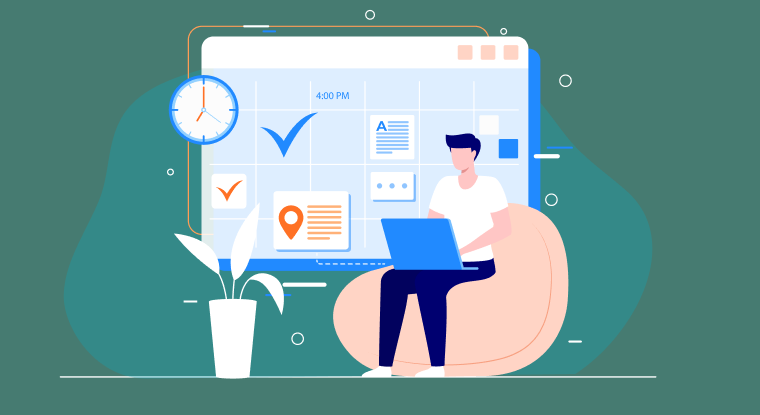 If there is one question we always ask ourselves in our efforts to attract more visitors to our Web & Business doorsteps, it would be this: How can I create more interesting and relevant content for potential and ongoing customers? After all, many people surf the web to look for content for the things they're interested in, and while some may simply buy the first item they see, while many actually research.
In other words, customers are much smarter and more effortful in their purchases than they ever were, and it is up to us to offer enough content to satisfy their cravings for information and lead them to buy our things. So, what's the solution to the question? It comes in the form of a content calendar.
What Is a Content Calendar?
In short, it's a planning tool that helps you to organize and schedule all your content while keeping its relevance rating at the same time. Essentially, it is a schedule of your content (blog posts, social media updates, email newsletters, etc.) broken down by weeks and months.
A content calendar tool is more than a marketing tool; it is a strategic marketing tool that helps you to take a step back from your business and see the big picture.
Once you've created a content calendar, you'll be able to plan, organize, and stay focused on the content you'll be creating for your business, which in turn helps you to think about the bigger picture, which is marketing your business.
Benefits of Using a Content Calendar
There are a ton of benefits of using a content calendar, following are just a few examples:
1. Keeps You Accountable
Creating a content calendar helps you stay accountable for your content, so you'll be able to see how much or how little you've been creating in a scheduled time line.
If you're falling behind in your schedule, the calendar will tell you, and you'll be able to catch up. If you're ahead, then the calendar can keep you on tabs on what you've already done so far and how much leeway you have in terms of creating content.
2. Targets Your Audience
Creating a content calendar helps you to stay focused on your audience and also increases your website SEO score . Though it may take several months to get this setup, once it's in place, you'll be able to see what content serves your audience the most, and you'll be able to design your content strategy around it.
Essentially, by following a content calendar, you better understand what your audience likes and ensure you maintain a good number of content going to them.
3. Keeps You Consistent
There is absolutely nothing worse than creating a ton of content and then stopping. It's like going on a diet and then giving up halfway because you've lost enough weight, right? It's not effective, and it won't be sustainable.
If you create a content calendar and you stick to it, you'll remain consistent in your creation of content, which is something that will be noticed by your audience, and they'll come to like and respect the consistency of your content.
4. Helps You To Stay Focused
Your content calendar is a tool you can use to stay focused on what you're trying to achieve. While it may seem counterintuitive since you have a list of things you need to write about every week, your Social Media Calendar also lets you focus on the bigger picture: your business.
From promoting your business to interacting with your audience, your content calendar will ensure you stay focused on the things that matter, which will have the greatest impact on your business.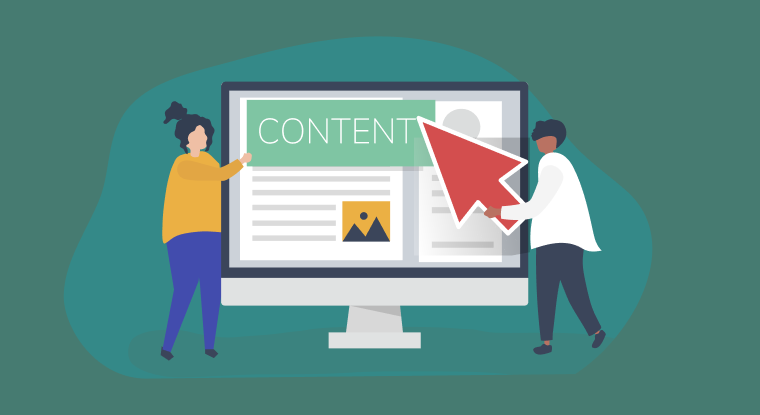 5. Helps You Discover Trends In Data
The best thing about creating a content calendar is that it helps you to discover trends and data that you can use to get to know your potential and ongoing customers even better with data driven insights.
For example, if you start looking at what's worked in the past, as well as what hasn't, you will be able to discover trends and data that will help you understand how to better design your plan ,market your business, who your audience is, and what they love in general.
These are just some of the many ways a content calendar can help you. There are a ton more, but you'll quickly discover them when you do implement a proper content calendar.
Creating a Proper Content Calendar: Tips and Tricks
Here are some tips to help you build a proper content calendar:
1. Set and Define Your Goals
You can't create a content calendar without first setting and defining your goals. Whether your goal is to increase sales, get more customers, or simply attract more traffic, you should outline in a very precise manner what it is that you want to achieve.
Next, you should set up measurable goals. For example, you could say that your goal is to attract more traffic to your website from Facebook, but how would you define traffic? If it's via a given number of likes, you can set that as a goal.
2. Map Your Goals Into Step-Wise Phases
Once you have your goals in place, you can start setting a social media content calendar and mapping out what to accomplish in each phase. For example, if your goal is to attract more traffic from Facebook, you can break it down into a ton of phases, such as creating a Facebook page, building an audience, sharing content, etc.
The idea is to break down each goal into a series of achievable tasks that you can see on your content calendar. The great thing about a content calendar is that it helps you to stay focused, stay on track in your efforts, and also set reminders to stay accountable.
3. Determine Your Frequency
In order to make your content calendar work for you, you should first determine how often you'll be updating content. Now that, we know you may want to update it very frequently, in order to do that, you'll need enough content to do so. Planning a time-line and frequency of Content is crucial for any content that works
So, if you're just starting out, you will find it difficult to update your content calendar every day or even week.
Start small. Start with once a month and then have a steady increase of your updates gradually. Once you do get to the point where you can update it every week or even every day, then you can start to measure the impact this has on your audience and your business.
4. Create a Content Map For Each Phase
Your content calendar isn't complete without a web crawler, which helps you to stay focused and on track with your content during each phase.
Essentially, a content map is a schedule of what content planner you should be creating for each phase and when. For example, if you promised that you were going to create a Facebook page within the next 12 weeks, then this content map would help you to create the Facebook page by that deadline.
5. Establish a Budget
You should also create a separate budget for each phase, and you should use that budget to help you create enough content to stay consistent in your efforts because if you don't, then you'll find it much harder to stick to your content calendar.
The idea is to set a budget that you can use to help you create what you need to create in order to stay consistent.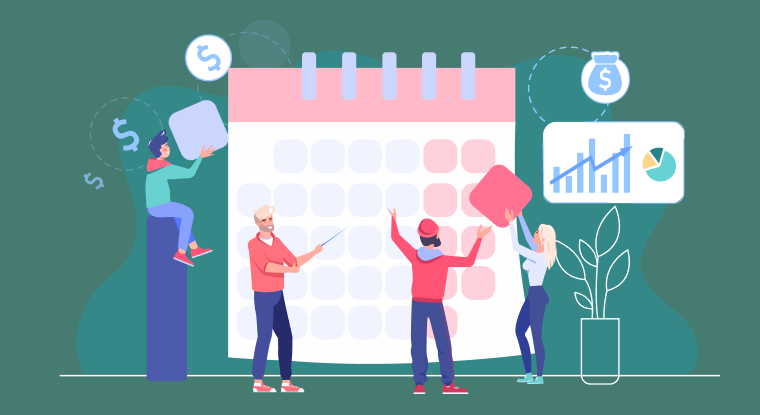 6.Set Reminders
Whether you have a paper or digital calendar, you should set reminders on your content calendar so you can always stay on top of what's due in a given week or month.
For example, let's say you have an announcement coming up, and you have to create a video to go with it. You can set up reminders on your calendar for the video so you don't forget about it.
7. Keep an Eye On Your Competition
Finally, don't forget to keep an eye on your competition. You should always do so in order to find out what you can do better than them and to stay on top of the trends.
For example, if your competition is already doing a video and you want to create the same video for your audience, you don't want to end up creating the video after your competition has already done so. The idea is to take your time and do it right, so a content calendar will help you with that.
Conclusion
If you're already creating content on a daily basis and are not seeing any results yet, perhaps the problem isn't with your content but your strategy. You need to treat your content like an asset, and as such, you need to give yourself a content calendar. It provides you a whole variety of benefits you can enjoy, from being able to maintain a consistent upload of content down to helping you discover what content your audience actually likes!
With that being said, be sure to follow our tips on how to build a proper content calendar. After all, having a solid calendar to work with goes a long way in ensuring your content strategy is up to par and, more importantly, effective!
NinjaContent offers an all-in-one content planning software with in-built SEO to help companies enjoy a reliable content planner built with various features. Check out our tool today!
What Makes the Best Content Tool?
#1
Plan, write and distribute high-quality content
#2
Get keyword recommendations along with LSI keywords to produce high-ranking content
#3
Generate optimized titles for your blogs based on currently ranking ones
#4
Assign to writers, collaborate on abstracts and manage content calendar
#5
Automate content distribution to over 25 different channels and social networks
#6
Generate keyword graphs to identify relationship between keywords and other related terms
#7
Integrate with your Google Analytics account and analyze your web pages
#8
Add citations, royalty-free images, and twitter embeds to your content
#9
Unbelievable pricing - the lowest you will ever find
#10
Everything your business needs - 50 apps, 24/5 support and 99.95% uptime
Join the SaaS Revolution
All-in-One Suite of 50 apps

Unbelievable pricing - ₹999/user

24/5 Chat, Phone and Email Support