Top 5 Content Planning Software Benefits in 2022
Content planning software is now being used by more and more marketers. It's time to find out what it can do for you. Here are the top 5 benefits of Content Planning Software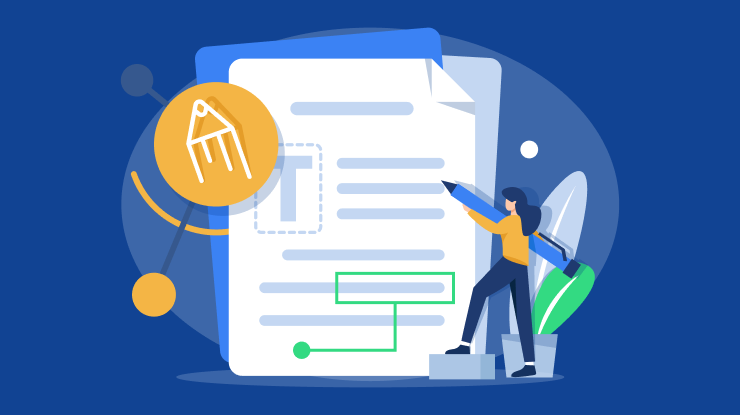 It might be frustrating to plan different types of content for different clients and teams, especially if you're not naturally structured. It's critical that whichever content workflow tool you employ makes social media marketing pleasant because it might take a lot of work to plan and create quality content.
How Does a Content Planning Tool Function?
Create and arrange all of your material in one location using any content planning tool such as an editorial calendar or scheduler. Brownie points go to content planning programs that permit direct social media channel publishing.
Another requirement for agencies that produce content for several brands is the capacity to facilitate content development across numerous clients and platforms, particularly for cross-platform campaigns.
Considering these factors, calendars can give your team a high-level view of all of their content and campaigns, keeping everything in one place and easily accessible.
Benefits of Content Planning Software
By identifying the top content publishers and partners, comprehending the content strategies of rivals, and preparing material at the most efficient cadence for you, content marketing planning software assists content marketers in putting their strategies into action. You can see in the sections below that content planning software can provide a wide range of advantages.
1. Provides Content Management Software Customization Options
There are several customization options for most content management systems. You may quickly change the layout, style, and general design by installing a new theme.
You can alter everything with these adjustments, from the most fundamental colors and menu positions to the way that content is presented.
You have the option to increase the range of features offered by content management software with plugins and extensions. You can install plugins for contact forms, spam protection, additional security, and other features.
These plugins, extensions, add-ons, and themes typically don't require any technical expertise to install.
2. Makes Team Content Creation and Collaboration Simple
You'll probably produce the majority of the material during the initial stages of the construction of your website. On the other hand, that is not long-term viable. You'll need more material as your business grows, and if you stick with the same approach, it will be difficult to keep up.
Several people can easily work together on a single piece of content with the help of a CMS. You may create and collaborate on all of your content here.
As an illustration, the blogger can compose the piece while the graphic designer inserts the photos. After checking it for brand coherence, the editor or content manager can publish it on the website.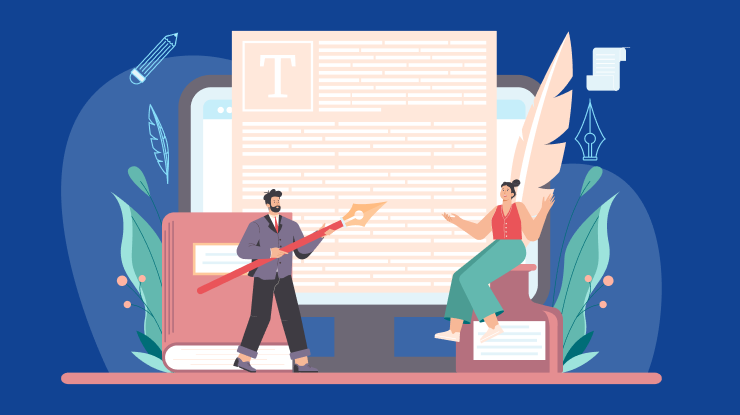 3. Ensures SEO-Friendly Features
You cannot overlook search engine optimization while discussing any form of a website. It is essential for bringing customers and prospective clients to your website.
It is simpler to search engine-optimize your website when you use a CMS. Title tags, meta descriptions, keywords with keyword research tools, seo-friendly URLs, and other elements can all be included. In your CMS library, you can look for tools and plugins that can improve your website's position in the top search engines.
These tools obviously can't take the place of your SEO or internet marketing staff, but they can make it much easier to implement the fundamental SEO tactics that would otherwise consume so much of your time. The CMS will let you know if any of these components are off, missing, or wrong.
4. Provides In-Depth Analytics
An effective web marketing strategy is monitoring your campaign. It enables you to track engagement across all your platforms so you can determine which ones are effective and make any adjustments. That's why it is crucial to your content strategy.
Generally, content management software systems interact nicely with the most widely used analytics programs, especially Google Analytics and keyword recommendations, allowing you to track your KPIs directly from your dashboard.
You don't always need to rely on third-party software to gain your insights because some systems also come with their own analytics and reporting features.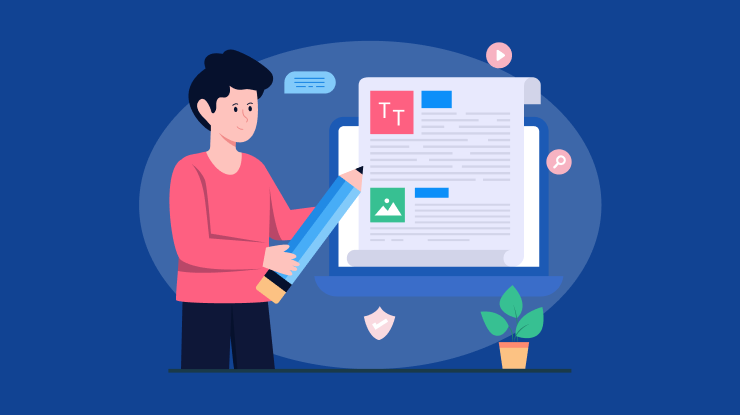 5. Incorporates Multi-Channel Distribution Option
You should design content campaigns that are specific to each channel when working with multi-channel distribution. You can't just create one piece of content with the help of a content generator and distribute it everywhere. Because it would be pointless to be generic in content distribution.
You can write blog entries on your website that can then be used to make social media updates. Following that, you can advertise your material via email campaigns and newsletters. Your brand has flexibility and room to expand with a multi-platform strategy.
Conclusion
A brand can be matched with publishers who will successfully and economically reach its target consumers with a suitable content planning tool. Using content planning tools, brands can generate messages and campaigns that stand out from the competition and take advantage of untapped market opportunities.
Additionally, quality content planning software can let you test content concepts before committing to them, saving you both time and expense.
If you're looking for an efficient content planner software, you should choose NinjaContent! We provide an all-in-one content tool for your content planning and more. Check out the tool's features and contact us to learn more!
What Makes the Best Content Tool?
#1
Plan, write and distribute high-quality content
#2
Get keyword recommendations along with LSI keywords to produce high-ranking content
#3
Generate optimized titles for your blogs based on currently ranking ones
#4
Assign to writers, collaborate on abstracts and manage content calendar
#5
Automate content distribution to over 25 different channels and social networks
#6
Generate keyword graphs to identify relationship between keywords and other related terms
#7
Integrate with your Google Analytics account and analyze your web pages
#8
Add citations, royalty-free images, and twitter embeds to your content
#9
Unbelievable pricing - the lowest you will ever find
#10
Everything your business needs - 50 apps, 24/5 support and 99.95% uptime
Join the SaaS Revolution
All-in-One Suite of 50 apps

Unbelievable pricing - ₹999/user

24/5 Chat, Phone and Email Support