7 Amazing Tips for a Catchy Blog Using Title Recommendations
A catchy blog title attracts users and helps it stand out from the crowd. A well-chosen title also aids in the blog's search engine optimization (SEO).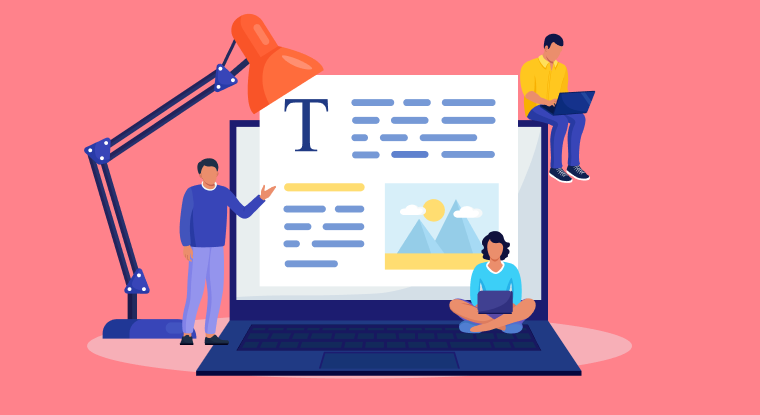 The title of your blog post is one of the most important aspects of the entire piece. A catchy title will draw readers in and encourage them to click through, while a dull or uninspired title will send them scrolling right past.
Creating a catchy blog post title is an art form in itself, but there are several tips to help you write the perfect headline for your next post. If you're searching for different ways to make your blog post titles a little more attention-grabbing, continue reading to learn more. Produce and create SEO-friendly content that will assist you in creating content centered on your professional expertise for posting on your blog, website, or social media platform using an ai blog writer.
1) Let Readers Know What to Expect
Your title should give readers a general idea of what your blog post is about. This way, they know what to expect when they click through to read the rest of your content. Be specific and clear in your titles so that readers are never left guessing.
Plus, by laying down expectations, site visitors can determine whether or not they want to read based on the topic you're covering. For instance, if a certain blog post is about social media marketing tips, mention that in the title so that interested readers open it.
2) Turn the Title Into a Concise Story
Your title should be a concise story, telling readers exactly what they're going to read about. Be clear and specific in your language so there's no confusion about what the blog post will be about.
Rather than fluff, focus on being interesting and engaging so that readers want to click the title and read the rest of your content all the way through. Evocative language can capture attention and get readers excited about what you have to say.
3) Make Your Information Attractive
If you want site visitors to click and read your blog post, it must be attractive. For most people browsing the internet, it has to be worth their while and something that would answer a certain query that may be looking up.
Your goal is to make the published content look as appealing as possible so that readers will be compelled to read it. Use whatever tools and techniques you have at your disposal to make your information stand out from the rest.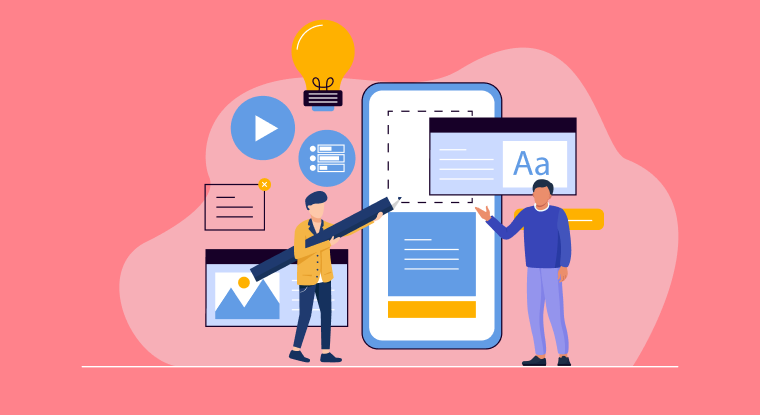 4) Offer Up Numbers in the Title
If you want to grab someone's attention online, offer up statistics or numbers in the title. Listicles are much easier on the eyes since they're in such a digestible format, so titling a blog as such can be helpful.
People are a little more likely to click on a link or article that promises them a specific number of tips, tricks, or tactics. It gives them a sense of what they're going to get out of the piece and how much of a quick read it'll be.
5) Utilize Certain Keywords
The best way to ensure people see your blog posts is to utilize certain keywords. It would be good to include them in the title and throughout the body of the blog post itself for increased visibility.
If you're not sure what keywords should be utilized, try using a content tool that might be able to assist you in generating and planning out your keywords. Finding high-traffic, low-competition keywords that you can use in your blog posts is crucial.
6) Pay Mind to the Title Length
When it comes to blog post titles, length matters. A lot of people make the mistake of thinking that shorter is better. In reality, you want your title to be long enough so that it's catchy and attention-grabbing, but not so long that it eventually gets cut off in search results.
The ideal length for a blog post title is between 50-60 characters. Anything longer than that risks getting cut off in search engine results pages (SERPs), and anything shorter might not be eye-catching enough to encourage clicks.
7) Sort Through Title Recommendations
A great way to develop a catchy, attention-grabbing title is to generate different title recommendations. Using such recommendations you can get relevant ideas of what to use as the headline.
With a good list of potential titles, it's prime time to start sorting through them. Eliminate any titles that are too long or too short. Look at each title and see if it accurately reflects the content of your blog post. If not, scratch it off the list.
Conclusion
In conclusion, if you want to have an attractive title for the blog post that your business has, follow these tips. You should come up with a catchy blog post title that will help get your post noticed. It is important to remember that the title should be eye-catching and informative, while also reflecting the content of the blog post. Additionally, it can be helpful to use creative language and interesting puns to make the title stand out. With these tips, you should have no problem crafting an amazing blog title that will draw readers in and engage them with your content.
Interested in a content planning software? NinjaContent is an all-in-one content tool that offers up a platform for users to manage their content and achieve their goals. Try it out today!
What Makes the Best Content Tool?
#1
Plan, write and distribute high-quality content
#2
Get keyword recommendations along with LSI keywords to produce high-ranking content
#3
Generate optimized titles for your blogs based on currently ranking ones
#4
Assign to writers, collaborate on abstracts and manage content calendar
#5
Automate content distribution to over 25 different channels and social networks
#6
Generate keyword graphs to identify relationship between keywords and other related terms
#7
Integrate with your Google Analytics account and analyze your web pages
#8
Add citations, royalty-free images, and twitter embeds to your content
#9
Unbelievable pricing - the lowest you will ever find
#10
Everything your business needs - 50 apps, 24/5 support and 99.95% uptime
Join the SaaS Revolution
All-in-One Suite of 50 apps

Unbelievable pricing - ₹999/user

24/5 Chat, Phone and Email Support