Use SERP Checker for SEO Strategy
Use SERP Checker to get information about your website's SEO. Use our SEO tools to check keywords, anchor text, backlinks, and more.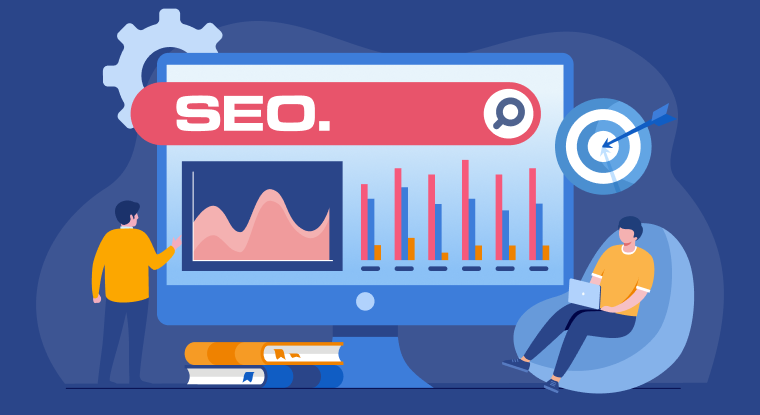 Do you wish to see your website's pages on top of Google's search results? Search Engine Results Pages (SERPs) are unique for every single search query, and they rely on the user's behavior.
Whatever keywords and phrases users type into the search bar influence what ranks on the site. Google also considers numerous factors, including the searcher's location and what other things they search for on the site.
Google's ranking factors vary day by day and it can be challenging to catch up. If you want to go to the next level, you might want to use SERP checkers to help you. Understand SERP, SEO, and essential tools when you keep reading.
What Is SEO?
The acronym SEO stands for "search engine optimization." It is the process of changing things on your website so that it will appear higher in Google's search results. It is about creating a website that is user-friendly for your users as well as search engines.
The foundational concept of SEO is keyword recommendations. If you're new to the world of SEO and you're afraid you will get lost in a sea of jargon, Google suggests you start thinking about keywords. Google defines the term as "keyword" in the sense of "words or phrases entered by users into search boxes to find information on the web."
Keywords can be single words or phrases, and they can be long-tail keywords or short terms. They are also generally used as search queries by fellow users. However, Google is careful to note that keywords are not everything for SEO. You should also consider meta descriptions, link building, content, images, and many more.
Why SEO Strategy Matters Even Today?
The first websites to appear on the web were simple, and they didn't offer much. Over time, however, we've seen the web grow and become more complex.
Initially, only a few websites ranked on the web, but there are millions of them today. It is why today's internet presents various challenges to SEO.
Today, Google has tens of thousands of factors it considers to determine a website's ranking, and it is up to SEO experts to study and sift through them. Ultimately, SEO is a powerful tool in the digital marketing arsenal of any company, and it is not changing anytime soon.
Is Content Marketing Still Important?
Of course, content is important. The right content can help you attract more customers, increase your sales, and even establish your company as an authority in your industry.
Many marketers today still use content marketing as one of their marketing strategies, especially in this day and age. content marketing software is a method of marketing where you create and share content with your audience instead of focusing on selling your products and services to them.
Depending on your industry and your target audience, you can create a newsletter, a blog post, a video, a podcast, or even a live event. By providing helpful information, you will establish yourself as an expert in your industry.
While this approach is not as lucrative as other marketing strategies, you can't deny that it works well. You just have to remember that while you are generating the content, make sure you adhere to the guidelines and formatting of the web.
What Is a SERP Checker?
SERP checkers can help you analyze your SEO strategy. These tools are designed to help you determine how your website ranks on Google's search results. They are also helpful in learning how the competition fares in SEO.
SERP checker refers to a software tool that can help you analyze the SERPs — the search engine result pages. These checkers can help you explore how your website and competitors rank on the SERPs.
In this way, you will know if your SEO strategy is effective or if you need to modify it. Having a SERP ranking checker is one of the essential things you can do to improve your SEO.
How Does a SERP Checker Affect Content Marketing and SEO?
As a content marketer, you can use serp results to know how your website ranks in terms of your target keywords. If you notice that your website is not ranking well for a specific keyword, the best thing to do is identify the problem. You can then tweak your content to improve your rankings for that keyword.
SERP checkers are also crucial for SEO experts who often use them to examine their competitors. It provides them with insight into what their competitors are doing and how they can do better to rank higher.
Using a SERP checker is easy and intuitive. These checkers are designed to provide you with the information to know your competitors and improve your SEO strategy.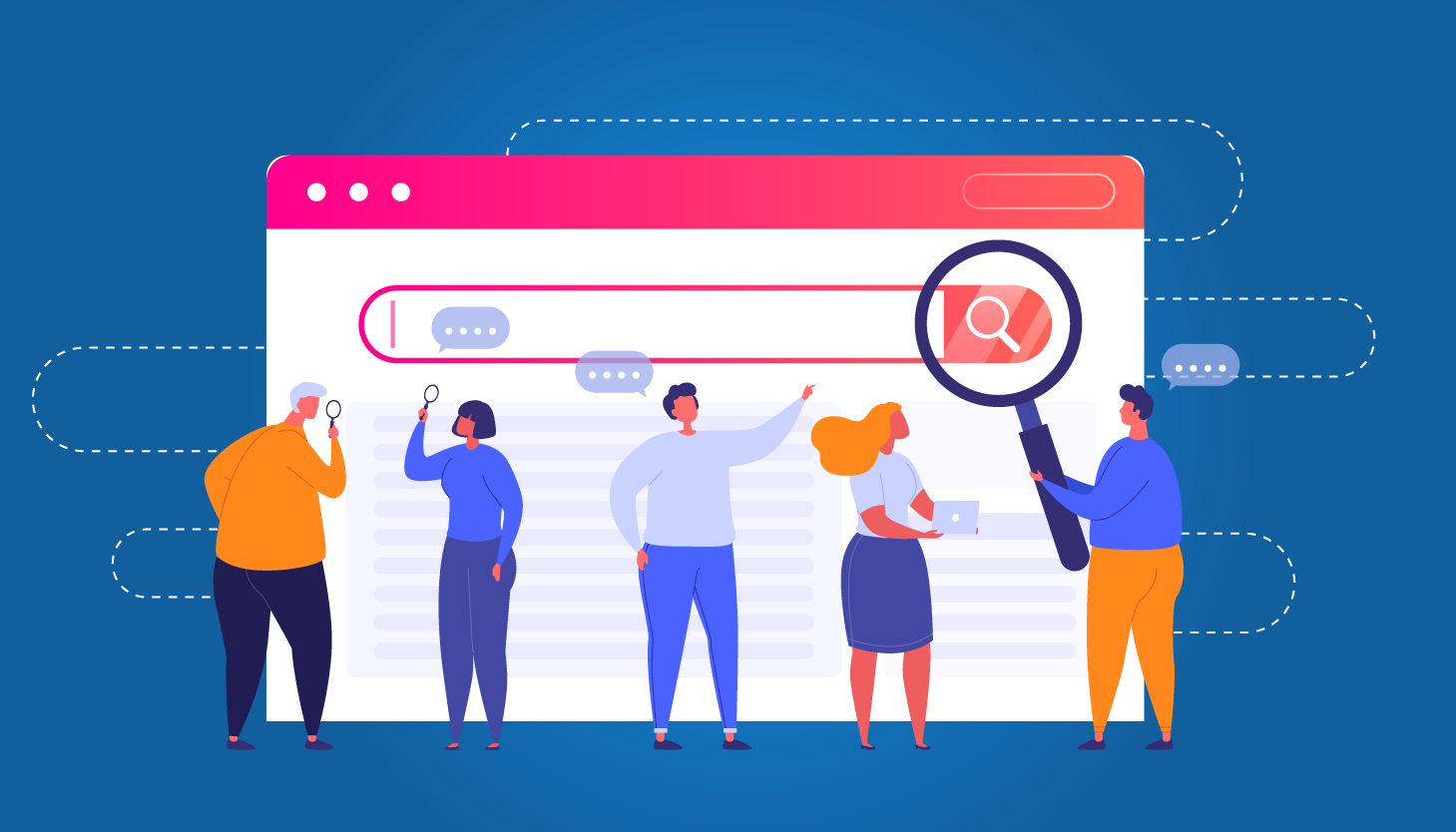 What Features Should You Look For in a SERP Checker?
Analyzing your website's performance can be tricky, especially when just starting. As a beginner, you will likely encounter any problems with your SEO strategy. To avoid mistakes and learn from your competitors, you need to find an accurate SERP checker that is easy to use and offers detailed information. Before you download a tool, make sure it meets your needs. An excellent SERP checker should meet the following criteria:
It should be reliable: When you check your SERPs using the tool, you want to ensure the results you see are accurate.
It should provide you with real-time results: When you check your SERPs, you want to know the latest developments.
It should provide you with a lot of data: A great SERP checker should give you data in real-time.
It should allow you to check multiple websites at a time: If you manage several websites, a good SERP checker should enable you to check them all at once.
It should be updated regularly: For you to get the most accurate results, the SERP checker should be the first to adapt to trends, guidelines, and requirements.
It should offer a clean, easy-to-use interface: You don't want to waste time learning how to use a complicated, hard-to-use tool.
It should be affordable: A great tool doesn't have to cost you a fortune. You should be able to find one that is affordable and offers a lot of features.
Finding a feature-rich serp results checker is important if you want to improve your SEO. This is because they help you take a closer look at how your competitors are doing in terms of ranking. Through serp results checkers, you can identify your weaknesses and improve your SEO strategy to beat your competitors. If you want to know how your website and your competitors stack up, you should check at least a few of the features your SERP checker should have.
How Can You Use SERP Checkers to Learn About Your Competitors?
When you want to improve your SEO, knowing your competitors is important. This is because you want to know what they are doing to rank higher. You also want to know what you can do to beat them. When you check your SERPs, you want to check your competitors' results as well. This will allow you to see what they are up to and how they are beating you.
In this way, you can make changes to your strategy and improve your seo optimizer. If you want to check your competitor's search results, you need to use a reliable SERP checker.
An excellent checker should have real-time results and should be able to provide you with a lot of information. A good checker should allow you to check several websites at once, and they should update it routinely.
How Can You Manage Metrics with a SERP Checker?
Now, let's talk about metrics. Metrics are important to SEO professionals. A good SEO expert always uses metrics to measure performance and then make changes to their SEO strategy. Metrics are also crucial to content marketers who use the information they provide to improve their content and the overall performance of their websites.
A SERP checker tool should provide you with a lot of information when it comes to metrics. You want to know how your website performs in terms of your chosen keywords. You should also want to know how your competitors are doing and how you can improve your keyword targeting.
If you want to improve your website, an excellent SERP checker should tell you the number of links, the number of backlinks, your domain authority, and many more details. You should be able to find this information in one place.
Final Thoughts
A SERP checker is a vital software tool for SEO professionals and content marketers alike. A good checker will help you learn more about your website and your competitors, a vital part of the SEO strategy.
If you need a SERP results checker, NinjaContent is the right tool for you. NinjaContent allows you to track and monitor your website and its relevant keywords in the SERPs with speed and accuracy. More than that, we are an all-in-one content tool, so you can also enjoy our content planning software, AI content writer, and Social Media Planner. Sign up today to get started.
What Makes the Best Content Tool?
#1
Plan, write and distribute high-quality content
#2
Get keyword recommendations along with LSI keywords to produce high-ranking content
#3
Generate optimized titles for your blogs based on currently ranking ones
#4
Assign to writers, collaborate on abstracts and manage content calendar
#5
Automate content distribution to over 25 different channels and social networks
#6
Generate keyword graphs to identify relationship between keywords and other related terms
#7
Integrate with your Google Analytics account and analyze your web pages
#8
Add citations, royalty-free images, and twitter embeds to your content
#9
Unbelievable pricing - the lowest you will ever find
#10
Everything your business needs - 50 apps, 24/5 support and 99.95% uptime
Join the SaaS Revolution
All-in-One Suite of 50 apps

Unbelievable pricing - ₹999/user

24/5 Chat, Phone and Email Support