Top 16 Strategies of Content Marketing to Promote Your Business
Your clientele, potential prospects, and followers yearn to enrich your enterprise's content. It's imperative that this content is seamlessly integrated into their experience rather than intrusively forced upon them. That's where content marketing comes into play - the art of drawing in, captivating, and satisfying your intended audience. It drives traffic, engages your audience, and boosts your bottom line.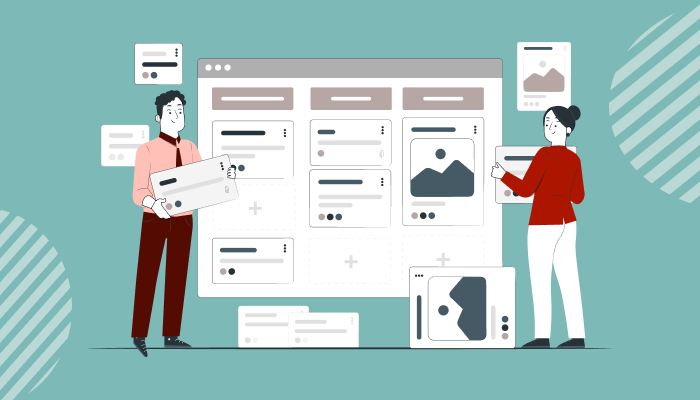 So, it becomes important to have a strategy that works. This article will discuss 16 such strategies that can bring you leads. So, let's get started.
Content Marketing: Digital Revolution
Content marketing is a straightforward concept, the act of publishing written and visual material online to draw in more leads for your business.
Content marketing is not merely about publishing superficial content and hoping for an audience. It involves intentionally crafting your pages, videos, ebooks, and posts to cater to your target audience so that they discover you organically, in an inbound fashion, rather than being reached out to through outbound efforts.
This can take the form of various content types, such as
Blog posts
Web pages
Ebooks
Infographics
Videos etc.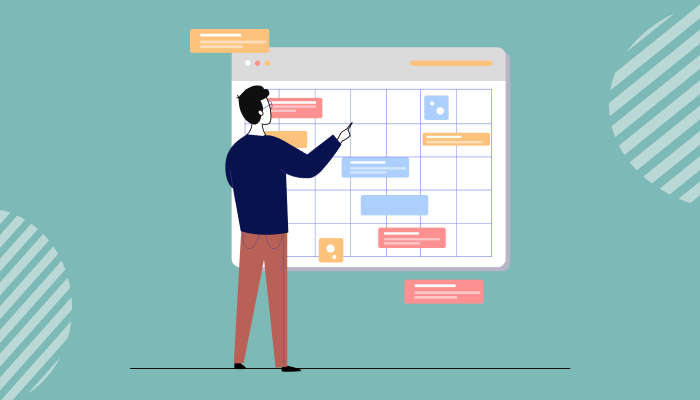 Top 16 Strategies of Content Marketing
Learn how to build an effective content marketing strategy that will help you grow your business. Get the most out of your content by following these strategies, 16 essential strategies for content marketing success, including developing and executing a plan, targeting your audience, and more.
Create Buyer Personas
One of the best ways to improve your content marketing strategy is by making a buyer persona before planning or producing any content. By making this, you can better understand your target audience and the information they're looking for. This knowledge can lead to higher engagement rates and increased conversions.
Generate a more amount of video content
Videos are the most popular type of content on the internet. They are engaging, informative, and easy to consume. Video content marketing can boost your brand awareness and traffic.
Videos have been found to increase click-through rates by 96%. Additionally, Watching a message on video leads to a much higher retention rate of 95%, compared to only 10% when reading the same message in the text.
Craft Engaging Blog Posts That Captivate Your Audience
Creating stimulating and captivating blog posts is a vital component of any marketing strategy. And to make your content stand out, Ninja Content is the perfect tool for you. With their user-friendly content planner software, you can easily plan and organize your blog posts around topics relevant to your industry. It ensures that your content is both informative and engaging.
Transform Your Long-Form Blog Articles into Valuable Content Upgrades
Long-form content can achieve higher search engine rankings on Google and other platforms. However, people tend to scan online content instead of reading them thoroughly, particularly on mobile devices.
To tackle this problem, you can offer a PDF of your article to provide a lasting reference for your audience. This enables them to read the content at their leisure and convenience, increasing the likelihood of conversion.
Launch Your Podcast
As podcasts continue to gain popularity, it's worth considering joining the trend.
You can engage your audience by:
Sharing insightful content through interviews with industry experts
Discussing current events
Featuring your products or services on your podcast
Secure a Spot on Product Review Blog Articles
Having your product reviewed can be an effective approach to increasing brand awareness and boosting sales. However, you can proactively initiate a blogger outreach campaign to generate interest rather than waiting for someone to review your product. This outreach could ultimately result in a product review on prominent outlets.
Collaborate
Collaborating with other brands can be a productive way to expand your business's reach and attract new audiences. One effective approach is by co-hosting a webinar or running a giveaway. Aim for mutually beneficial collaborations that align with both brands' target audiences to ensure success.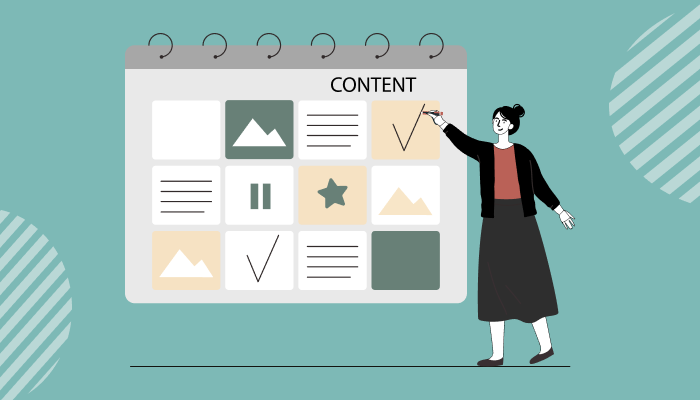 Update Your Old Articles
If you have a highly successful blog post, consider refreshing it by updating the data and information and republishing it. This approach can increase the longevity of your content and help it achieve even higher rankings on Google.
When updating and republishing blog posts, it's important to disclose the original publication date through a disclaimer to your readers.
Provide a Comprehensive Beginner's Guide
In any given field, the number of beginners typically outweighs the number of experts. Developing a comprehensive beginner's guide, such as a 101 guide, can help novices master the fundamental skills required to accomplish a particular task.
You can create comprehensive beginner's guides with ease using Ninja Content's AI-powered content generator. It helps your audience master essential skills to succeed.
Feature Guest Posts
By accepting guest contributions on your website, you can consistently offer your audience high-quality content. At the same time, you also provide a platform for other professionals to showcase their expertise and promote their brand within their niche.
Ensure to instill guidelines that showcase the quality you expect from the posts.
Incorporate User-generated Content
Involving your audience in your content marketing strategy is essential. One effective approach is to incorporate content they create, known as user-generated content (UGC).
UGC can range from product reviews and testimonials to social media posts that feature your products or services. This tactic can provide your website with valuable, up-to-date content. It will also increase trust and credibility among potential customers.
Provide Special Offers and Discounts to Your Customers
Generate excitement among your readers by providing exclusive deals and discounts within your content. These offers can range from a percentage off their next purchase to free shipping on orders above a certain amount.
Organize a Giveaway or Contest
Hosting a contest or giveaway effectively engages your audience and incentivizes them to take action. You can leverage social media, blogs, or email lists to run your campaign.

Get started with the leading Content Marketing today! Sign Up 14 Day Trial
Involve Your Employees
Your employees can be the strongest advocates for your brand and business. This is because customers are likely to trust what your employees say about your brand. In fact, 78% of consumers believe that how an organization treats its employees greatly impacts its trustworthiness.
License Your Content
Using licensed content can be a fast way to enhance your content library with reliable sources. It can provide valuable insights and authority in your industry. However, it is important to get the original author's permission first. This involves obtaining written consent or licensing the content through a reputable third-party content platform.
Host a Live Question and Answer Session
Your subscribers and social media followers can be great sources of content inspiration. You can engage and involve them in the content creation process by hosting a live Q&A session.
This session can be done through various platforms, such as Facebook Live. You can answer questions in real-time as your viewers type in them. By doing this, you can create compelling content that addresses their specific interests and needs. It will also foster a deeper connection with your audience.
Final Thoughts
This guide has presented you with 16 diverse marketing ideas that have proven effective for successful brands and industry leaders. And with the help of social media content planner like NinjaContent, implementing these ideas can be even easier and more efficient.
The next time you face a creative block, you can revisit this guide and select the idea that aligns best with your audience's interests and needs.
What Makes the Best Content Tool?
#1
Plan, write and distribute high-quality content
#2
Get keyword recommendations along with LSI keywords to produce high-ranking content
#3
Generate optimized titles for your blogs based on currently ranking ones
#4
Assign to writers, collaborate on abstracts and manage content calendar
#5
Automate content distribution to over 25 different channels and social networks
#6
Generate keyword graphs to identify relationship between keywords and other related terms
#7
Integrate with your Google Analytics account and analyze your web pages
#8
Add citations, royalty-free images, and twitter embeds to your content
#9
Unbelievable pricing - the lowest you will ever find
#10
Everything your business needs - 50 apps, 24/5 support and 99.95% uptime
Join the SaaS Revolution
All-in-One Suite of 50 apps

Unbelievable pricing - ₹999/user

24/5 Chat, Phone and Email Support