Ultimate Content Marketing Plan for Your Business
Content Marketing Plan will boost your business growth. An ideal plan for your business will ensure you get more traffic, enhance your brand.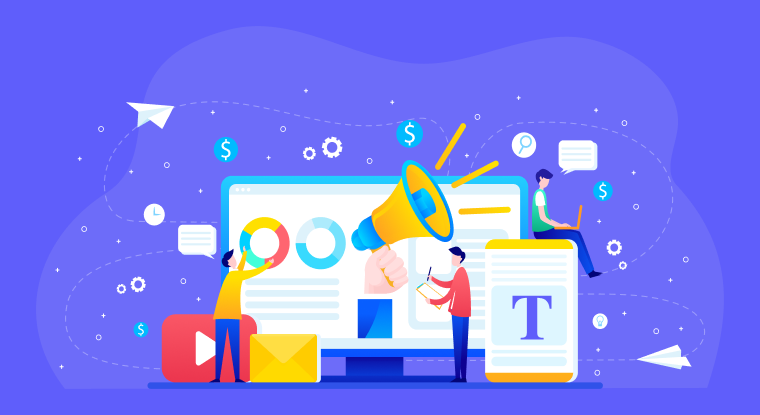 A well-thought-out content marketing will boost your business growth. An ideal plan for your business will ensure you get more traffic, enhance your brand, and generate more sales/leads. Content marketing can benefit both small and large businesses. Therefore, there is no excuse for not having a marketing plan for your business, irrespective of its size.
When you think of content, the first thing that comes to mind is Google. This is one of the strongest search engines we have today. If you are thinking of creating a social media planner for your business, the chances are that you want your business to rank well on Google and other search engines. Consequently, content marketing and SEO (search engine optimization) go hand in hand. To get quality SEO, you need quality content for your business website.
The biggest mistake that most content marketers make is that they jump into content marketing without the right strategy. If you analyze the best content marketers in the industry, you will realize they invest a lot in the planning phase. This is a crucial step that you can't skip. Without a plan, you are simply setting up your business for failure. While you might get traffic here and there, the reality is that your content won't resonate with your audience in the best way possible.
To help you get started with the content marketing, here's a look at recommended marketing tactics from experts on how to create a working marketing plan.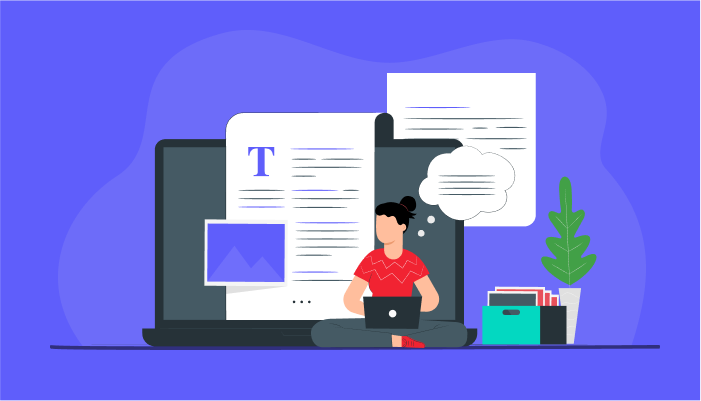 Tips To Creating a Content Marketing Plan
Follow the mentioned tips for creating an amazing content marketing plan:
Define Your Mission and Goals
Start by defining your mission statement. This is a statement defining what you will be focusing on. Having this statement also helps you to avoid focusing on things that are not important. In other words, your content strategy stays on track. Your mission statement should define your target audience, appropriate content that you will use to reach them, and the advantage that your audience will get. Besides having a mission statement, you should also set clear goals. What do you expect your business to gain from the content marketing strategy you plan to adopt? These are your goals.
Determine Your KPIs
To achieve your goals, you need to track and monitor whether you are making progress. This calls for key performance indicators, commonly known as KPIs. KPIs provide you with the necessary milestones to determine whether you are on the right track to achieving your set goals.
Know Your Audience
The success of your marketing plan also depends on whether you generate the right content that meets your audience's needs. You need to post content that resonates with your audience. This is the only way that you will have more conversions coming your way. Why? Because people love what you offer, they will be more interested in relying on your business. Luckily, you don't have to sweat it out to know more about your audience. Various software will help you collect insightful information about your prospects and customers. NinjaContent is one such tool that will equip you with all the info you need about your audience.
Plan, Write, and Distribute Quality Content with All-in-One Content Tool Sign Up 14 Day Trial
Know The Best Content Channels
It's also crucial that your marketing plan defines the best channels that you will focus on mostly. The idea here is to pay more attention to areas where your customers and prospects spend most of their time. For instance, if most of your customers are on Facebook, you can optimize your marketing campaign to send more ads on this multiple networks as compared to Twitter. You increase your chances of interacting with your clients.
Decide The Most Appropriate Content Type
What type of content do you think your audience love? Probably your clients engage with video instead of text. Others might prefer image ads over video ads. Take your time in knowing the best content type that will get the most out of your marketing plan.
Use a Content Marketing App
Content is king. A content marketing app is highly recommended if you want to generate more content faster and ensure that your audience never gets bored. The right tool creates quality content for you with just a few suggestions from your end. Businesses that want content volume within a short period usually rely on content writer applications. A good example of this is NinjaContent.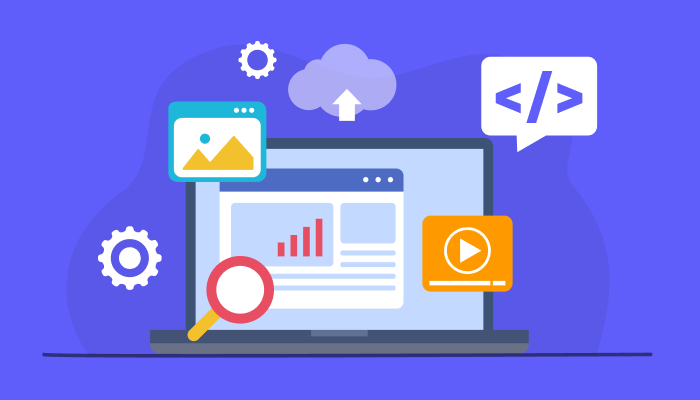 What do you get by relying on NinjaContent? Well, a lot comes your way when you choose to rely on this platform for all your content planning needs. This software can generate unique content without repeating itself. With the right content that is suitable for your business, there is no doubt that your online presence will be given a huge boost. Since SEO and content marketing goes hand in hand, NinjaContent also has you covered here. It helps you organize your content depending on your desired keywords or topics. This is helpful as it can ensure you market your business like a pro.
Optimize With SEO
We've stressed enough on how SEO optimization and content marketing work together. To get quality content that meets your audience's demand, you need quality SEO. This is what NinjaContent does for you. It organizes for you content based on high-performing topics or keywords. You can then plan your content accordingly and determine how you will be posting over the internet.
Watch Your Competitors
Another crucial thing you shouldn't forget when creating your content marketing is to know what your competitors are doing. You want to outshine them in the industry. To achieve this, you should be aware of what they are currently doing or not doing. For example, if your rivals are not marketing their products/services over social networks, you can dominate this field by ensuring you invest in marketing over social media. This makes you different from what your rivals are doing. Similarly, if your competitors perform better than you, you can learn from them. Get to know what they are doing better and emulate them. This strategy works when you want to raise your brand awareness.
Conclusion
All in all, creating the right content marketing will guarantee that you achieve your business goals. Define your goals, know your audience, choose the right content, with SEO, watch your rivals, and more importantly, use a recommended content marketing software app like NinjaContent.Then, use the tips outlined in this guide to create the content marketing strategy that will lead to more conversions and better performance of your business.
What Makes the Best Content Tool?
#1
Plan, write and distribute high-quality content
#2
Get keyword recommendations along with LSI keywords to produce high-ranking content
#3
Generate optimized titles for your blogs based on currently ranking ones
#4
Assign to writers, collaborate on abstracts and manage content calendar
#5
Automate content distribution to over 25 different channels and social networks
#6
Generate keyword graphs to identify relationship between keywords and other related terms
#7
Integrate with your Google Analytics account and analyze your web pages
#8
Add citations, royalty-free images, and twitter embeds to your content
#9
Unbelievable pricing - the lowest you will ever find
#10
Everything your business needs - 50 apps, 24/5 support and 99.95% uptime
Join the SaaS Revolution
All-in-One Suite of 50 apps

Unbelievable pricing - ₹999/user

24/5 Chat, Phone and Email Support