Top Powerful Benefits of an AI Writer for Blogs
Create SEO-friendly content that will help you produce content that is centered on your area of expertise for publishing on your website, blog, or social-media channel.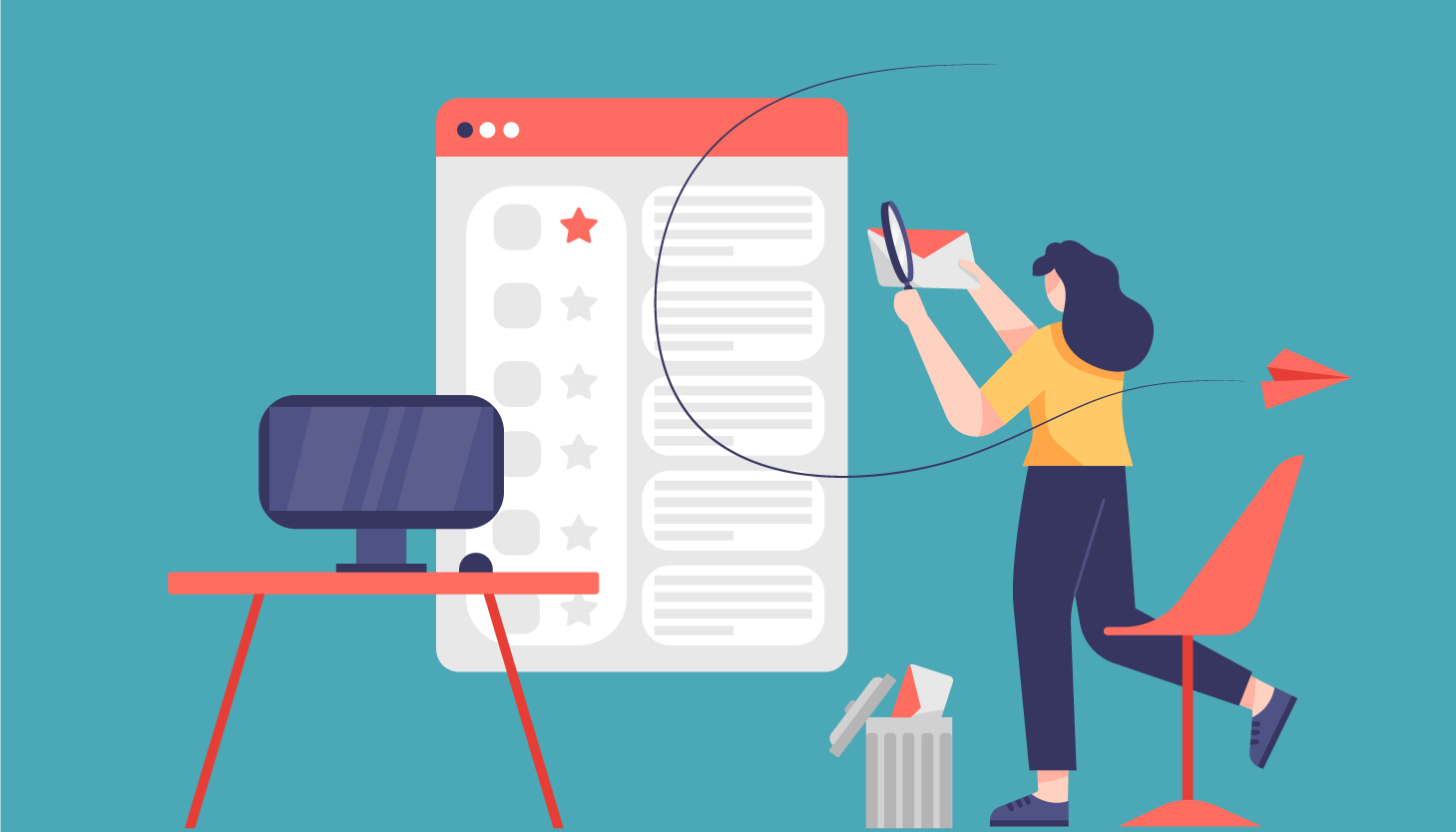 We live in an age where producing compelling content is ever-important. However, some companies and individuals struggle to deliver appropriate content consistently. This leads to frustrated customers and low sales. While one of the ways to address this problem is to hire a member of your team to handle content, a better solution is to use AI writers.
In this guide, we'll look closely at how AI writers work and how you can take advantage of its unique and valuable features for your blog.
The Current State of Content Marketing
Before we go into detail about ai content writer and everything else you need to know about AI writers, let's do a quick review of the current state of content marketing.
To begin with, the demand for content is ever-growing. According to the Global Marketing Report conducted by SEMrush, about 84% of marketing agencies and businesses have a content marketing strategy in place. However, despite the majority of these firms and businesses relying on content marketing, only about 35% of them have a dedicated person or team working on producing content full time.
This means that there's a growing demand for relevant and compelling content but not enough people to produce the kind of content that is needed.
The other problem with content marketing is that it's expensive. Keeping a dedicated content writer on your payroll is a significant cost. Your business also needs to allocate time and resources to find the right writer for your particular business.
Assuming that you spend up to $300 per word and that your content is around 1,000 words long, it's easy to see how expensive quality content can be.
Furthermore, the very nature of content marketing is ever-evolving and complex. Unlike other marketing channels, content marketing requires constant research and monitoring of the industry you're going after. A business needs to be sure that it has the most up-to-date vernacular and content marketing trends to ensure that it delivers value and benefits to the customers. Plan, Write, and Distribute Quality Content with All-in-One Content Tool Sign Up FREE for 10 users
The Rise of AI Writers
To overcome the issues that we mentioned above, content marketers are turning to computers, namely AI writers.
Of course, content marketing software platforms like WordPress have solutions to this problem. These solutions include tools that allow you to produce quality content. Some of the premium platforms recommend other users to help you with your content.
However, these solutions come with drawbacks. The first one is that they do not provide the same level of quality as a human writer would. The second issue is getting reliable writers who can deliver quality content.
This is why technology companies have been working on AI writers. By using AI writers, your business can solve the problems related to content marketing that we mentioned above.
AI writers are solutions that use artificial intelligence to produce content. These solutions are designed to produce quality content at a fraction of the cost.
What Does an AI Writer Do?
While an AI writer has many different functions and can be used for different purposes, the main idea of this tool is to create unique, high-quality content. For your business, the tool will deliver engaging and readable content.
For instance, if you're running a real estate business, the AI writer could gather data on the local real estate market and produce content that delivers value to your potential customers.
AI writers can produce content in a variety of different forms. This includes:
eBooks Articles Flyers Press Releases Product Descriptions
While ai blog writer can't produce content of a professional quality all the time, they can deliver convincing content that is relevant to your business and customers. This means that AI writers can help you save money while producing quality content that is engaging and relevant.
How Does an AI Writer Work?
When a business uses an AI writer, they get access to software that is connected to the internet. This software allows the business to create content by inserting a template into a specific document.
Once the document is filled with the correct data, the AI writer does the rest. This means that the AI writer uses artificial intelligence and machine learning capabilities to create high-quality content.
The process of writing the content usually involves three steps:
Collecting the appropriate data from your website or ai writer platform. Creating a draft of the content using AI and machine learning capabilities. Editing and proofreading the content for any errors.
While this process sounds simple, it's not as straightforward as it sounds.
As an example, consider that you want to create a blog post that talks about the need for new construction in your local area. To create this content, you use the AI writer to gather data from your website.
The AI writer then goes into a database and uses the data to come up with an article. The AI writer then produces a draft of the content that is sent to your email newsletters.
When you receive the draft, you review it and edit the content if necessary. You can also send the draft to a human writer who proofreads the content and edits it.
Then, you schedule the content for publishing.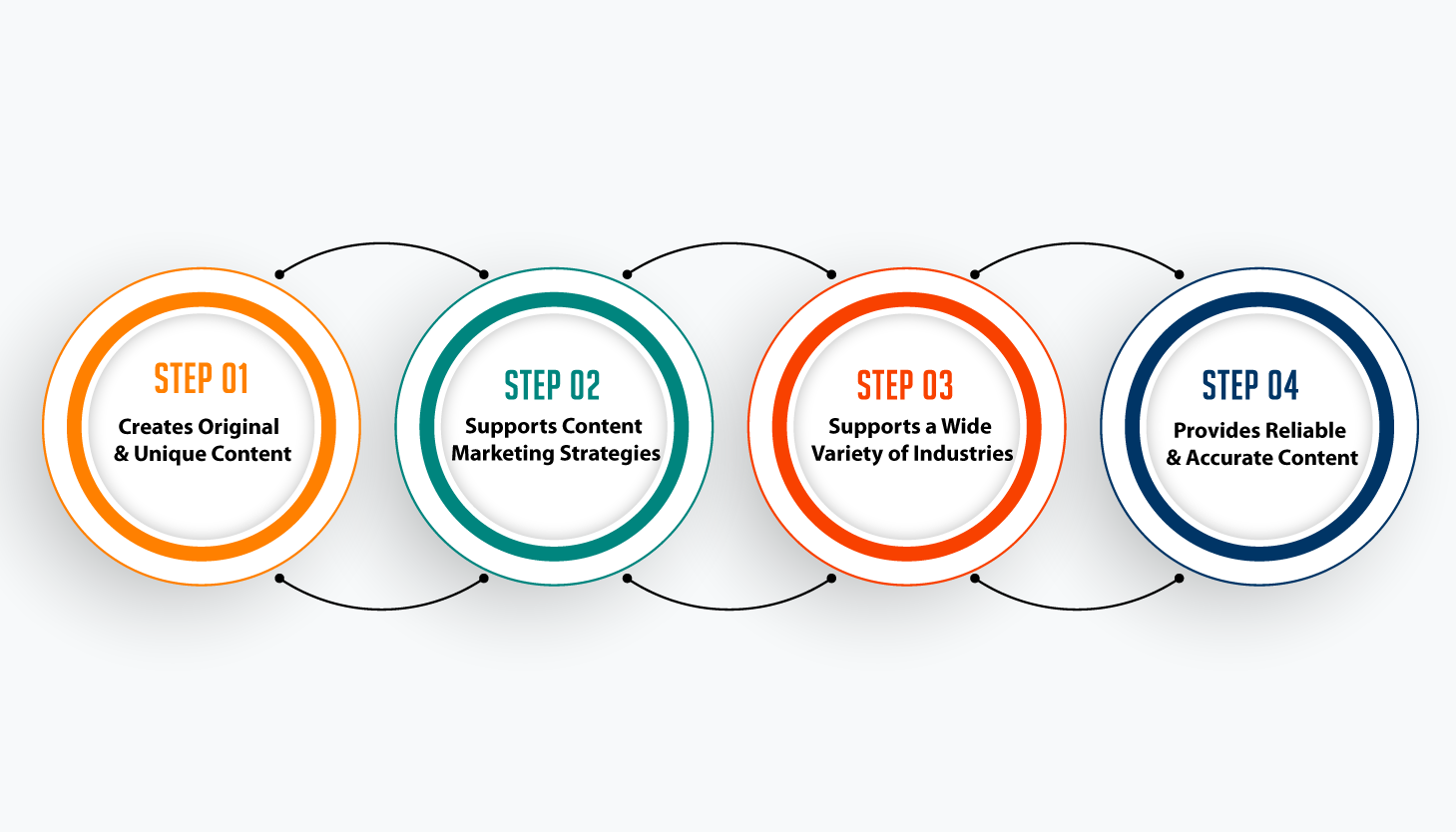 The Benefits of Using an AI Writer for Creating Blog Content
An AI writer is a useful tool for creating quality blog content. There are many benefits you'll enjoy by using an AI writer rather than a human writer.
Here are some of the main benefits you'll enjoy when you use an AI writer to create content for your business:
1. Creates Original and Unique Content
As the name suggests, AI writers are virtual machines that create and produce content. These content machines are designed to deliver original and unique content. Furthermore, they are programmed to produce content with the same voice and tone that you provide.
One of the reasons why AI writers are unique is because they are continuously learning new content. The more you use the AI writer, the more it learns about your content preferences. As a result, it will give you more relevant and engaging content.
2. Supports Content Marketing Strategies
An AI writer is designed to support various content marketing strategies. For instance, if you want to increase your website SEO traffic, you can use an AI writer to create blog posts and other content that will attract more visitors.
At the same time, an AI writer is designed to deliver blog posts, social media updates, and other content that will help you get more shares, likes, and retweets. By using an AI writer, you can have effective social media marketing strategies that will help you grow your business organically.
3. Supports a Wide Variety of Industries
Artificial intelligence is not just limited to a particular industry. One of the reasons why AI writers are so popular is that they support a wide variety of industries and niches.
Whether you're into sports, fashion, technology, or food, you can use an AI writer to generate engaging content that will help you grow your business.
4. Provides Reliable and Accurate Content
Traditional content writing is a very time-consuming and expensive process. As such, it's prone to errors. Furthermore, human writers, who are subject to fatigue, can miss deadlines.
On the other hand, AI writers are reliable and accurate. They're programmed to write with the same voice, tone, and word count that you provide. Moreover, you can use different AI writers for different purposes. For instance, you can use one to help you with Social Media Planner posts and another one for blog posts.
How Much Does an AI Writer Cost?
Cost is one of the main considerations for any business that wants to invest in an AI writer. The good news is that AI writers cost significantly less than human writers.
For instance, if you're running a small business, you can get an AI writer for $10 to $20 per blog post. On the other hand, if you're running a large business, you can get an AI writer for $50 to $100 per blog post. These are just estimates since every AI writing software is different, and they may offer varying rates for their services.
At the same time, you should keep in mind that the cost of an AI writer will depend on the complexity of the business you're in. For instance, an AI writer for a real estate business will cost less than an AI writer for a law firm.
Who Can Use an AI Writer to Produce Content?
Every business needs content to grow. This is especially true for businesses that use content marketing strategies.
While you might think that you must have a lot of money to invest in an AI writer, that's not always the case. In fact, you can get an AI writer for your business even if you're just getting started.
Furthermore, you don't need to have a particular level of expertise in order to use an AI writer. For instance, if you want to use an AI writer to create content for your business, there are plenty of AI writers that are designed for non-technical users.
If you want to use an AI writer to create content for your business, there are plenty of AI writers that are designed for non-technical users.
Final Thoughts
Artificial intelligence is taking over everything. Even though we're still in the early stages of its development, it's already becoming a valuable tool in many businesses. While artificial intelligence is used to replace human workers in some industries, it's also used to support and automate other processes like creating content for blogs.
If you think you're ready to hire the services of an AI writer to grow and promote your business, then NinjaContent should be your first choice. Our all-in-one content tool that can help you plan, write, and distribute high-quality content for your business. Sign up today to experience the full capabilities of our content generator and website content planning tool.
What Makes the Best Content Tool?
#1
All-in-One Content Tool
#2
Ultimate Keyword Recommendation
#3
AI Title Recommendations
#4
Advanced AI Content Writer
#5
Built-in Content Assigning Tool
#6
Instant Content Distribution
#8
Customized Twitter Recommendations
#9
Social Media Content Planner
#10
Integrated Google Analytics