Introduction to Content Marketing Guidelines for Small Businesses
Having a content marketing plan can help to create awareness of a brand, generate leads, and build customer loyalty.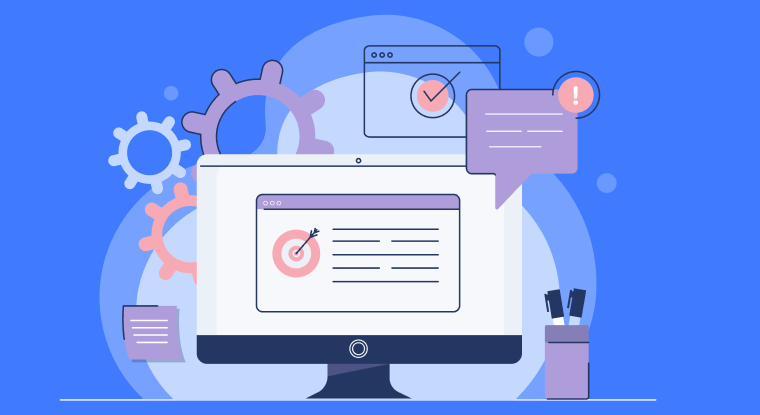 Online content is crucial to the continued success of any company or organization. The right content can get your business discovered by the right person at the right time, and that's what makes it so powerful. However, as you may already know, creating great content can be much more difficult than it sounds, especially when you're a small business competing with larger organizations. The struggle between creating engaging content and providing valuable services to your customers is a real one. That is why we have put together a list of tips for creating content for your business. Read on.
Why Is Content Marketing So Important?
If you have not heard, content is king, and that is not an exaggeration. It is the key to getting discovered on the web and engaging your existing customers. So, what do you do when you are looking for your next great piece of content?
Guidelines to Content Marketing
Here are some guidelines to assist you in content marketing:
1. Conduct a Content Audit
If you are looking for some fresh content to help your business grow, you have to start by looking at what you have right now. You can do this with a content audit. A content audit is something that anyone at any level can do. You can hire a professional to do it for you, or you can do it yourself. What a content audit is exactly depends on what you are looking for. Here's an example of the types of questions you might ask yourself when conducting a content audit: - Does this content run on one page, or does it need to be split into two or more pages? - Is this content easy for someone to find? - Are the images strong enough? - Does the content look professional? - Does this content give the visitor the exact solution they want? If you're having trouble with a content audit, there are some great tools on the market to help you. Some, for example, will do the work for you so that you can concentrate on other matters. Others will help you understand what people are looking for from your website.
2. Understand the Customer
Your content can be valuable if it's relevant to your target audience. Understanding who you're targeting is the first step when it comes to creating content. Make use of content generator that is used to fast-paced, quick content. They want to see results, and they want them right away. However, that doesn't mean your content needs to be one-dimensional. You still need to tackle complex issues and create content that engages and helps your visitors to the site. What can you do to help your visitors? Get to know them, their problems, and their needs. Think of how you can tailor your content to meet their needs and have fun with it too. Providing value to your customers is one of the best ways to get them to come back for more.
3. Be Consistent
Sometimes content can be hard to create because staying consistent is challenging. But that doesn't mean that you shouldn't keep it up. As soon as your visitors see that you're online but aren't active on social media, they'll forget about you. They'll assume that either you're not interested in them or you're not interested in getting business. You have to stay consistent. If you don't, you won't be able to build strong relationships with your customers.
4. Offer Relevant Content
It's hard to keep up with all the content out there, especially when it comes to the content that's out there for your industry. That's why it's so essential to create the most relevant and high-quality content by ai content writer possible for your target audience. It's not enough that you produce good content at regular intervals. You need to make sure that your content is the foundation of your business and that it's easily found when people are looking for it. If you're not able to do that, then people will just pass you.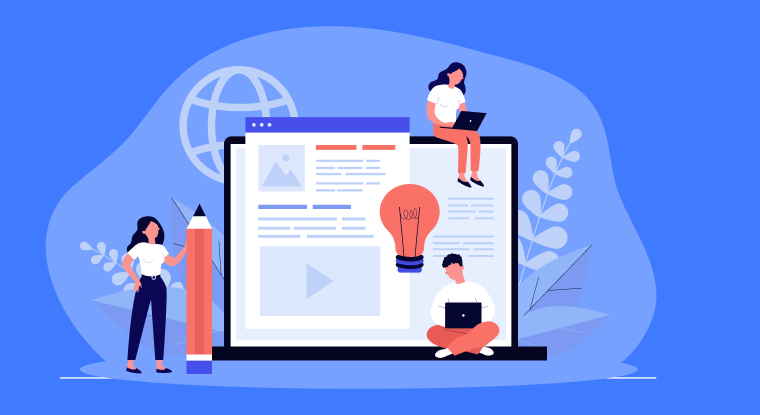 5. Don't Over-Promise
One of the biggest mistakes you can make when creating content is over-promising. Don't promise your visitors that your product will do everything they want. If your business only offers a specific number of services or products, then stick to that. Don't try to sell them something that you don't have. It's important that they see your credibility when they visit your site. That way, they'll trust you enough to purchase from you later.
6. Know When to Take a Break
Don't be afraid to take a break. It's alright if you don't have a new piece of content ready for your visitors every day of the week. Instead, focus on updating your content frequently. If you're trying to create content on a regular basis, you'll never get a chance to rest or to see what other needs your customers have. When you take a break, you'll return to your content refreshed and ready to create something new. Your customers will appreciate the effort.
What Can Businesses Do to Improve Content?
It's important to remember that content is a powerful tool that can help your business grow. If you don't create quality content, it won't do you any good. The best way to create great content is to know the best practices. Here are a few of them:
1. Use Social Media to Your Advantage
Social media is one of the best tools for any business to use when building content. You can use it to get in touch with your customers, build a community, and showcase your latest work. However, social media content planner can be a tricky market. That is why you need an efficient tool that allows you to schedule posts across a number of different platforms and keep track of what works and what doesn't.
2. Tell Your Story
Telling your story and making your content personal is a great way to connect with your customers on a much deeper level. Sharing your expertise with others is a great way to build trust. It is not necessarily just about creating a story; it is also about making sure you can relate to your customers. One of the best ways to do this is to show some of the struggles that you've gone through—the challenges that you've faced and how you overcame the problem. Instagram is a great way to connect with your customers in a different way. It's especially useful for those who are running a brick-and-mortar business as it allows you to show off your products and services.
3. Increase Traffic
When looking for ways to build content, it's not just about creating good content. You need to make sure that you're using the right tools to make sure that you can get traffic to your page. Everyone has heard of Google, but there are other tools that can help you achieve the same results. Choose one that allows you to have a better understanding of how people find your content and gives you a better idea of how you can use SEO to attract more traffic. It should also have a powerful keyword research feature that you can use to find out the most popular keywords in your industry and to help you get more traffic to your page.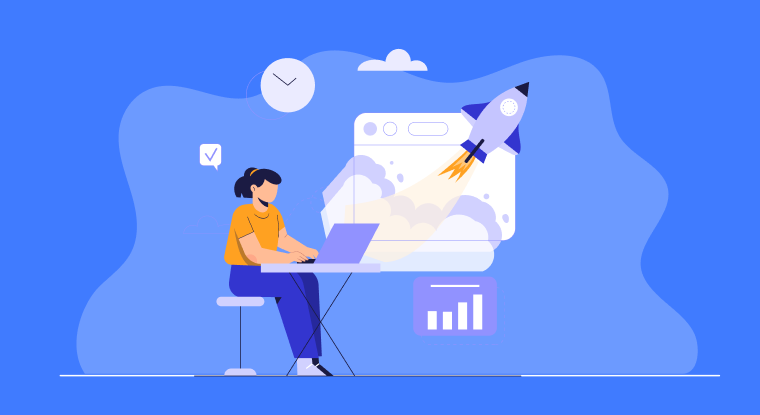 4. Stay Social
Creating great content is one thing, but staying social is another. Having a social media presence is one way to build content, but ensuring you stay social is equally essential. Without taking the time to promote your content, your work will go to waste. Therefore, make sure that you're taking the time to promote your content. You can do this with the help of a Social Media Planner promotion tool.
How Does the Future Look Like for Content?
The future of content is something that we're still trying to figure out, but one thing is for sure: it's going to be more and more difficult to get your name out there. There's so much content out there that it's going to be hard to get noticed. So what's next? Everyone is focusing on video content, but there is a shift to creating videos that entertain or intrigue their audience and are highly shareable. It looks like video content will be a big deal in the future. If you're able to create a video that's entertaining and shareable, you'll be able to get more exposure from it. One thing that we will see in the future is better content. More and more businesses are focusing on creating better content that is more engaging and that offers more value. It's important to keep up with the times and continue to create the content that your audience expects. If you can do that, you'll be able to build your brand and your business without any problem. Just do what you do best and let the rest work itself out.
Conclusion
Content is a powerful tool. It's a great way to build your brand and foster loyalty with your customers. However, if you're not doing it right, it can be a waste of time and energy. There are some great tools out there that can help you create great content. What are you waiting for? Choose NinjaContent if you are on the lookout for a content calendar tool. It is an all-in-one content tool that will help you achieve your goals. Sign up today!
What Makes the Best Content Tool?
#1
Plan, write and distribute high-quality content
#2
Get keyword recommendations along with LSI keywords to produce high-ranking content
#3
Generate optimized titles for your blogs based on currently ranking ones
#4
Assign to writers, collaborate on abstracts and manage content calendar
#5
Automate content distribution to over 25 different channels and social networks
#6
Generate keyword graphs to identify relationship between keywords and other related terms
#7
Integrate with your Google Analytics account and analyze your web pages
#8
Add citations, royalty-free images, and twitter embeds to your content
#9
Unbelievable pricing - the lowest you will ever find
#10
Everything your business needs - 50 apps, 24/5 support and 99.95% uptime
Join the SaaS Revolution
All-in-One Suite of 50 apps

Unbelievable pricing - ₹999/user

24/5 Chat, Phone and Email Support