Ultimate Content Marketing Guide for Your Business
Content marketing is one of the most prevalent strategies businesses use to boost online traffic. Here is the detailed content marketing guide for you.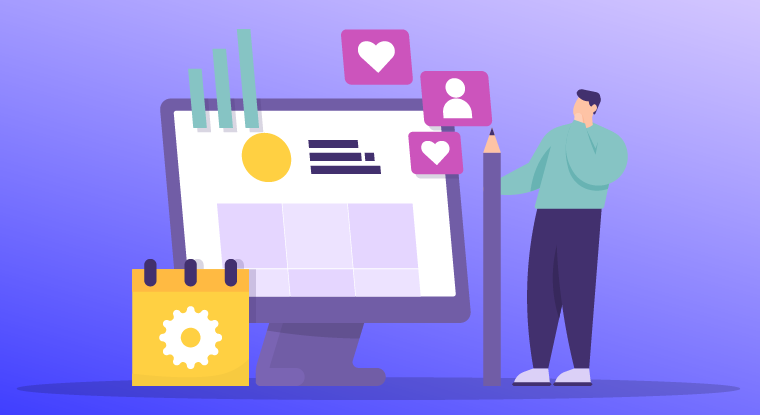 Content marketing is one of the most prevalent strategies businesses use to boost online traffic, earnings, and brand awareness. New, relevant, and entertaining content is the key to ranking your website on Google's first page.
Relevant and high-quality content will be important for any company to thrive and reach new heights in 2021. Isn't it a pain in the neck to create 100% unique content? There's no need to be concerned anymore! Did you know that just [63% of firms have a documented content marketing strategy](https://contentmarketinginstitute.com/2019/10/success-differentiators-b2b-research/ This is the case, according to a new study from the Content Marketing Institute (CMI)?
A Guide to Content Marketing
The following pointers elaborate on the different steps that need to be undertaken in order to facilitate content marketing for businesses:
Define Your Mission and Goals
Creating a content marketing plan and mission statement is a great start when establishing your content strategy. This one-sentence statement can help you focus on what's important—and what's not—in content creation so that your content marketing strategy stays on track making ai article writer help on this aspect is an excellent way to go sometimes.But for any content marketing effort key elements are as below .
A content marketing mission statement outlines:
Your target audience
The content you'll use to reach them
The benefit you'll provide them
Formulate a Set of Key Performance Indicators (KPIs)
The most effective way to achieve goals is to make them explicit and measurable. One method is to create key performance indicators (KPIs) for your content marketing strategy.
The KPIs will help you know when you've met your goals by providing milestones you can tick off. Revenue, sales, traffic, SEO, and other digital marketing subjects such as email marketing and social media analytics will be discussed.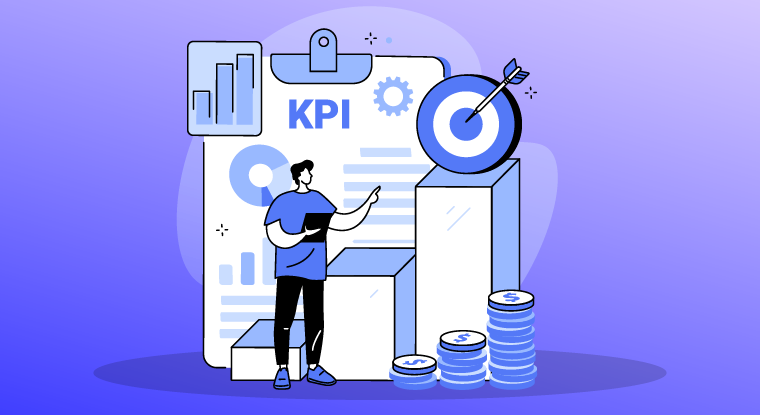 Find Out Your Target Market
As previously stated, a solid content marketing strategy necessitates a thorough grasp of your target audience to create content that appeals to them. You must complete four tasks.
Collect Demographic Data
As a first step, collect demographic information on your website visitors, email subscribers, and social media followers.Making use of content planner tools could aid the process a bit . The following information about your target audience can be obtained from web analytics, social media analytics, and email subscriber analytics:
Ages
Genders
Educations
Earnings
You'll also find out what their key interests are. For this information, go to Audience » Interests » Overview in Google Analytics. You'll be able to discover which market groups your visitors come from.
Highlight Customer Feedback
Collect feedback from current consumers to learn even more about your target market. This will reveal:
How they feel about the present information you're providing?
What are their most pressing needs?
How can you help them with your content to solve their difficulties?
Getting the right kind of client feedback can help you in a variety of ways:
Recognize your readers' and subscribers' priorities.
Determine the ideal locations for reaching out to your customers.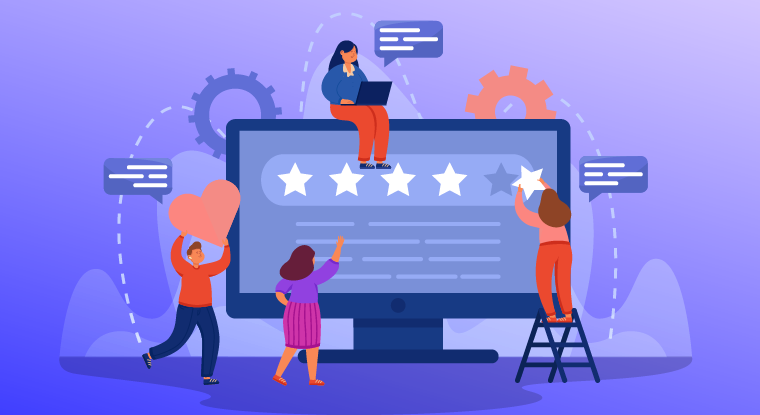 Assess Your Present Situation
Many businesses already have information available on the internet. This will include, among other things, information from your blog and material from social media, podcasts, and videos.
Consequently, the next stage is to evaluate whether the information is assisting you in achieving your objectives. To accomplish this, you'll need to conduct a content audit. This entails keeping track of all pieces of content, such as blog entries, guest posts, and so on; and evaluating the utility or success of those pieces by meticulously making a content calendar scheduled in place.
Identify Flaws
It would also help to analyze how your content compares to your competitors and how any new content will fit into the market. Here's how this can fit into your content marketing plan.
Keep Your Content Organized
Screaming Frog is a terrific place to start if you want to keep track of everything on your website or blog. It's a URL crawler that can:
List URLs
Analyze page titles and descriptions
Identify duplicate pages
Create sitemaps
Determine Effective Content Distribution Channels
As you progress through this process, you'll understand where your target audience hangs out and where you already have a strong internet presence. Instead of striving to do everything at once, focus on what works and expand.
You should, however, double-check your web statistics to be sure. In Google Analytics, go to Acquisition » Social » Overview to look at the main social networks where your content is shared. For example, content calendar for social media could plan it up with the majority of the social activity in our screenshot occurs on YouTube and this could be organized and scheduled .
Make a List of Different Sorts of Material
Next, think about the types of materials you'll need. Certain types of content will be included in every content marketing strategy.
The bulk of effective content marketing approaches relies on a primary core of information that is published on your site (or "home base") and then repurposed and redistributed on other sites (outposts).
As a result, blog articles will continue to be an important part of your content marketing plan and yield good results. Your blog posts should ideally be informative, valuable, and shareable, with a wide range of topics.
Locate and Disseminate Resources
Verify that you have everything necessary to implement your content marketing plan, having decided the type of content you will produce, the audience for which it will be developed, and the distribution channels. This requires responding to queries such as:
Who is in charge of content production and maintenance?
Will you need human, physical, or digital resources or technologies to create the content?
How will you arrange your content scheduling, as well as your publication workflow?
Take a closer at one of these.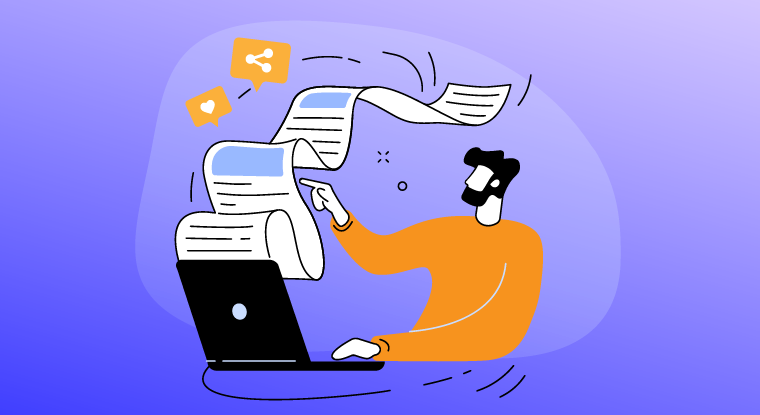 Who's In Charge of Content Creation?
This is a question about the distribution of roles. You'll need to think about who's in charge of the overall project and who's in charge of specific content items. This depends on the size of your firm and its content staff, as well as whether you develop content internally or outsource it. The CEO or chief marketing officer, for example, may have the final say over content and content strategy. Your content marketing manager will collaborate with the content team and oversee the daily execution of your content marketing strategy. Content will be contributed by individuals depending on their areas of expertise.
Make a Content Schedule
When you plan to publish your material on each platform in your content strategy, you'll need to know when you want to do it. Adopting a content calendar to schedule all of your material is vital because a common content marketing issue is a lack of planning. This can be done in various ways.
You can easily enter the due dates for each piece of material using Google Calendar, for example. That's a terrific way to go, especially if you don't have a lot of data to provide. That's the simplest method, but if you're publishing a lot of content and need to manage a content team in addition to the production pipeline you've chosen, you'll most likely require extra features.
Two alternatives for managing this include Asana, a productivity and task management app, and CoSchedule, a purpose-built editorial calendar platform. Both allow you to schedule different parts of the content creation process.
Research Content
As you can see, creating content for your content marketing strategy requires significant preparation. However, now is the time to act. Although this blog post illustrates, these principles can be applied to virtually any content creation.
Based on your previous research, you'll know what kind of blog article to create. For example, we know that list posts and how-tos are popular among our readers. It's time to start working on a title from the content calendar tool.
Examine Your Material
When you're ready to start writing, research to see what's already out there and how your fresh material can assist your audience.
Conducting a Google search, reviewing the most popular content on your topic, and considering how you might improve it are all part of this process. It's known as the skyscraper technique.
If you're collecting the right data, try conducting original research. Include keyword research to find the most important terms to use for better SEO and search ranking.
Produce the Content
Finally, start writing or developing content for your website. At this point, you'll need to think about conveying your brand's personality in the content you produce.
You may choose to be very formal, very informal, or somewhere in the between. You'll also need to balance showcasing your expertise and not patronizing your listeners. Sprout Social offers tips on keeping your brand language consistent while optimizing your content for SEO.
Market and Distribute Your Product
The next major components of your content strategy are distribution and marketing. You won't obtain the intended results unless everything is managed properly. Make a plan to share your content as soon as possible on social media and use a platform like Missinglettr to run a drip campaign.
Email marketing helps you get your material in front of your target audience. Notify any influencers featured in your article so that the message reaches a wider audience.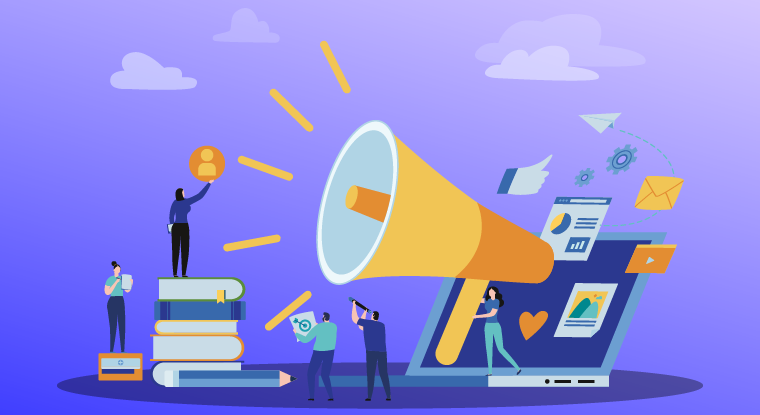 Assess the Results
Finally, evaluate your content marketing strategy's success. To do so, review the KPIs you established at the outset of the content strategy plan to evaluate what's changed and whether you're still on track to meet your goals.
To do so, you can:
Use Google Analytics to see how your content performs.
Track social sharing activity using Buzzsumo and other social analytics tools.
Google Alerts and Mention are two other ways of tracking content marketing success. Both will show you how frequently your content is cited and shared, which will help you reach your awareness and engagement KPIs.
Semrush and similar tools can help you determine which KPIs are most important for your content's search ranking. You can also use the statistics in your email marketing tool to track email signups. By tracking your results, you'll be able to regularly make changes to your content marketing strategy, ensuring it's constantly up to date.
Conclusion
Content marketing can help your company expand, but only if you use data to make decisions and learn from other businesses. Focus on getting your content marketing engine up and running, then take a step back and make little adjustments to increase conversions. This takes us to the conclusion of our discussion. You now know how to construct an effective content marketing strategy from start to finish, with the help of a content planning tool.
Define your objectives, understand your target, select the appropriate content using a calendar planner software, monitor your competitors, and most crucially, use a recommended content marketing program such as NinjaContent. Then, establish a content marketing plan that will increase conversions and improve your business's performance by implementing the advice provided in this book. Sign up today!
What Makes the Best Content Tool?
#1
Plan, write and distribute high-quality content
#2
Get keyword recommendations along with LSI keywords to produce high-ranking content
#3
Generate optimized titles for your blogs based on currently ranking ones
#4
Assign to writers, collaborate on abstracts and manage content calendar
#5
Automate content distribution to over 25 different channels and social networks
#6
Generate keyword graphs to identify relationship between keywords and other related terms
#7
Integrate with your Google Analytics account and analyze your web pages
#8
Add citations, royalty-free images, and twitter embeds to your content
#9
Unbelievable pricing - the lowest you will ever find
#10
Everything your business needs - 50 apps, 24/5 support and 99.95% uptime
Join the SaaS Revolution
All-in-One Suite of 50 apps

Unbelievable pricing - ₹999/user

24/5 Chat, Phone and Email Support