5 Reasons Why You Need a Social Media Content Calendar
A content calendar is essential for social media success, You shouldn't miss this article on the importance of social media content calendar.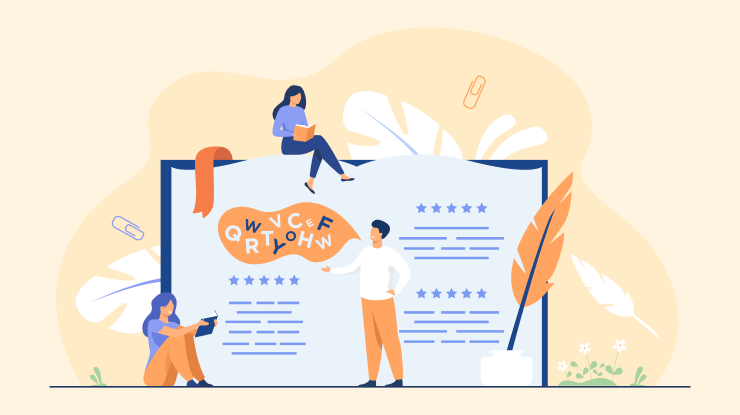 A content calendar is essential for social media success, yet only 32 percent of marketers have one. Those with a documented content marketing strategy are 60 percent more likely to be effective with the help of a planned ai article writer it may get tad easy . While some businesses can get away with impromptu posting, it's not a risk worth taking for most brands. A content calendar helps eliminate the guesswork and produces high-quality content.
A social media calendar helps you create and publish content in a structured way. In other words, it is beneficial to have a plan. A key part of an effective content marketing strategy is having a content calendar.
Why Do You Need a Content Calendar?
Planning helps you stay on top of your content. Scheduling your social media content ahead of time helps you stay organized and ensures you don't miss any posts. Unplanned content can be a hit or miss—a risk you can afford not to take with a content calendar. For example, you may have a great week of content creation using AI blog writer but then have a week of no content because of manual operations. Or, you may not have enough content to post every day.
Moreover, you are less likely to publish duplicate content if you have it scheduled in advance. A social media calendar helps you decide what content to post and when. On average, businesses with a documented content marketing strategy publish ten times more content than those without one. A social media calendar allows you to track your content marketing efforts and stay consistent.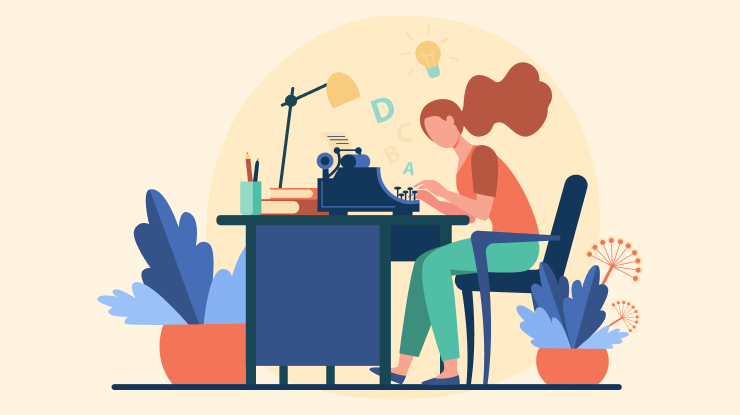 How Important Is Having a Content Calendar?
A business of any size needs to have a documented content marketing strategy. This is when a content calendar comes in handy.
A social media calendar clarifies what type of content you plan to publish. This helps you avoid wasting time and effort on posts that will not work for your business. A content calendar also helps you remain consistent and avoid posting too much content on certain days. It lets you focus on your strengths and avoid duplicate posts and wasted effort.
If you create organic, inbound links to your site, a content calendar for social media is essential. Google looks favorably on brands that post regular, consistent content, so a content calendar helps you do this. Other ways of measuring the value of a content calendar are:
58 percent of marketers increased sales by content marketing
63 percent of marketers increased brand awareness
67 percent of marketers increased social media engagement
An effective content calendar helps you to decide what to post and when to post it. You can even set up multiple content calendars for different social media accounts.
5 Reasons Why You Need a Content Calendar
As you have to put a lot of work into content creation, you'll want to know there will be a payoff for your efforts. Here's how a content calendar helps with your social media success:
1. Set a Consistent Posting Schedule
To grow your audience, you need to be consistent with your posting. This is because platforms like social media will prefer content posted regularly. A sharing schedule can help you ensure you're always in front of your target audience, and by sharing quality content regularly, you'll never miss a key posting opportunity again.
Having a consistent schedule can also help increase your organic reach. Research has shown that posts published on Facebook simultaneously as a competitor will receive more engagement on average if adopted an effective social media planner.
2. Save Time By Organizing Your Processes
A social media calendar can help you save time and keep all your ideas and posts in one place. By creating content in advance, you can ensure everything is aligned with your overall goals and review it for mistakes before it goes out.
When trying to come up with content topics, it's not the best idea to rely on crumpled pieces of paper, post-it notes, and random notebooks. You're likely to lose track of what's really important when you have so many ideas to think about.
A content calendar can help you see the big picture of your marketing strategy. You can match your post topics to your social media and email marketing content. Plus, it can help you fix content gaps and keep you from missing your content goals or a deadline.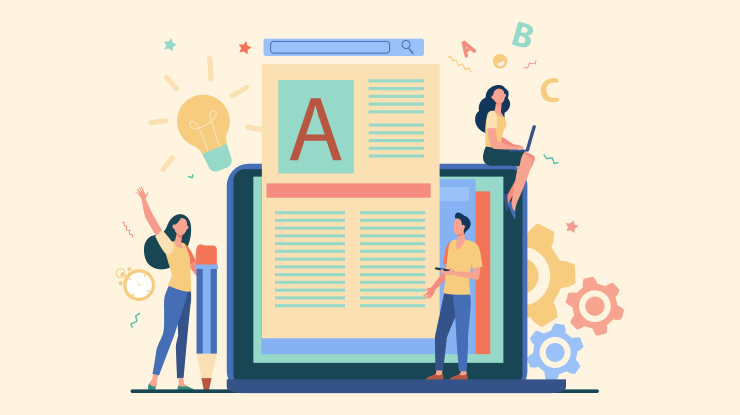 3. Execute Ambitious Social Media Campaigns
A calendar helps you plan social media campaigns around big events or launches. Organizing your processes with a calendar can help you be more creative with your content as you execute social media campaigns. You can also track special moments relevant to your audience or brand for future campaigns.
Calendars help you see how each planned post for your campaigns with a good social media planner would look on your feed. You can use them to plan the order of posts so they flow well and look cohesive on the feed and grid. But they also let you see how our campaigns will work with regular content in terms of timing and visuals.
Organizing campaigns is much easier with a social media management tool, especially if the campaign is multi-faceted and spans several days or weeks. Managing a campaign of this scope would be nearly impossible without a tool.
4. Produce Higher-Quality Content
If you're brainstorming content topics on your own or with a team, you'll probably come up with many great ideas. Even if some of them can't be used right away, you can save them for later. Mixing new ideas with timeless topics is a good way to ensure your content calendar is always full.
Different platforms have different rules. Planning for each channel can help you identify opportunities to use existing content in new ways or create new posts. So you might want to check up on each.
It's important to strike a balance between timely and evergreen content. You might get lucky and go viral with a spontaneous post, but usually, quality content requires some preparation and effort. Picking random topics that don't interest your audience can hurt your engagement. A planned content calendar will help you avoid these blunders, so you only publish fresh and relevant content.
5. Track Your Performance
To measure the success of your marketing efforts, you need to track your metrics and establish certain benchmarks. You can adjust your content by monitoring these numbers to give your audience what they want and need.
Many well-known digital marketing agencies suggest creating a content calendar. If you look at their websites, blogs, and social media channels, you can see that they follow their own advice.
A calendar also helps track the performance of your posts and campaigns. You can gain valuable insights into your audience's preferences by monitoring and analyzing their engagement and feedback. You can then apply that information to your later content.
Conclusion
A calendar is a valuable tool to help you plan and schedule your social media posting. It can save you time and give you a sense of control. Most of all, it will help you avoid missing a posting opportunity and take the guesswork out of your content creation process.
The benefits of a content calendar are numerous. An organized and published plan for your social media content effectively increases your brand's reach, boost engagement, and increase sales.
NinjaContent is an all-in-one content tool for organizing and scheduling your posts. It allows you to manage and prepare what you publish on social media channels and effectively plan your visual content. You can create and publish relevant posts regularly in a short time, as well as plan out more effective campaigns. If you're looking for dependable content-calendar software for social media, we've got you covered! Sign up on NinjaContent now!
What Makes the Best Content Tool?
#1
Plan, write and distribute high-quality content
#2
Get keyword recommendations along with LSI keywords to produce high-ranking content
#3
Generate optimized titles for your blogs based on currently ranking ones
#4
Assign to writers, collaborate on abstracts and manage content calendar
#5
Automate content distribution to over 25 different channels and social networks
#6
Generate keyword graphs to identify relationship between keywords and other related terms
#7
Integrate with your Google Analytics account and analyze your web pages
#8
Add citations, royalty-free images, and twitter embeds to your content
#9
Unbelievable pricing - the lowest you will ever find
#10
Everything your business needs - 50 apps, 24/5 support and 99.95% uptime
Join the SaaS Revolution
All-in-One Suite of 50 apps

Unbelievable pricing - ₹999/user

24/5 Chat, Phone and Email Support