Tips to Rank High Using SERP Results Checker
SERP Results Checker is used to verify a website's position on SERP, follow a website's progress, or compare the positions of various websites.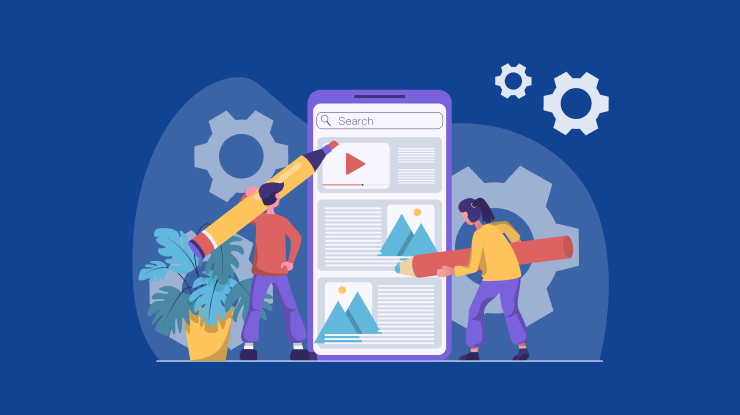 SERP stands for "search engine results page," and it's the page you see with your search results.
Google is constantly changing its SERP features, which impacts how you must approach SEO. One example is the addition of featured snippets, which has changed how people look for information online. Because of this, SEO experts must constantly adapt to the latest changes to ensure that their client's websites are visible on the SERP using a serp results checker. To be successful in SEO, you need to understand how the system works and what you can do to improve your ranking.
Types of SERP Results Checker
There are different types of SERPs, and each type has its own features. The most common type of SERP is the organic SERP, which is the SERP you see when you search for something on a search engine. The organic SERP includes results relevant to your search query and not paid for by advertisers. The search engine's algorithm determines the results, which considers many factors, including the content's relevance, the website's quality, and the website authority.
Other types of SERPs include:
Local SERPs: show results for businesses near the searcher's location.
Image SERPs: show results for relevant images.
Video SERPs: show results for relevant videos.
News SERPs: show results for relevant news stories
Shopping SERPs: show results for relevant products
Features of a SERP Results Checker
The main features of a SERP are the listing of results, which may include web pages, images, videos, and other types of content, and feature snippets or brief answers to questions that may appear above the results.
The SERP also includes ads, which may be placed above or below the results, and a map, if the query is for a local business.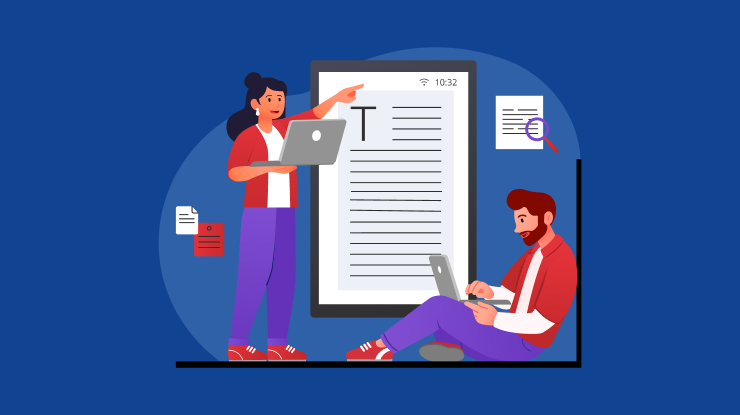 The Importance of SERPs
SERPs are important because they determine which websites will be seen by searchers and in what order they will be seen. This is why optimizing your website for SEO is important. If you want to be seen, you need to be on the first page of a SERP.
Many factors go into ranking on a SERP, but the two most important are relevance and authority. Relevance determines how well your website's content matches the searcher's query. Results relevant to the user's query are more likely to get clicks and traffic than results that are not relevant.
Authority is determined by how popular and trustworthy your website is. Some of the most effective methods to increase the authority of your website include:
Creating high-quality content
Building links from other websites.
Improving your website's design and user experience.
Factors Affecting the Essence of SERPs
You can understand the importance of SERP because it is the first point of contact between the user and the search engine. A good SERP can result in increased traffic and engagement for a website, while a poor SERP can have the opposite effect. Some of the factors that determine the importance of SERP are:
1. Position of the Website on SERP
It is the most important factor that determines the importance of SERP. Websites that are ranked higher on SERP are more likely to get clicks and traffic as compared to those that are ranked lower. Use a webisite seo reviewer to optimize and analyze SEO.
2. Number of SERP Features
A website with rich snippets and other SERP features is more likely to get clicks and traffic than a website without any SERP features.
3. Number of Results
The number of results also plays a role in determining the importance of SERP. A SERP with fewer results is more likely to get clicks and traffic than a SERP with more results.
4. Quality of the Results
The quality of the results is also an essential factor that determines the importance of SERP. Results that are of high quality are more likely to get clicks and traffic as compared to results that are of low quality. You can also use a ga4 bounce rate to analyze bounce rate in real-time.
Conclusion
The SERP is the search engine results page displayed after a user enters a query into a search engine. The primary purpose of a SERP is to list the web pages that are most relevant to the user's query. Different types of SERP features can appear for a user's query, such as: organic results, paid results, local results, image results, video results, and more.
The importance of SERP lies in its ability to help users find the information they are looking for online. When a user enters a query, the SERP algorithms work to match the user's query with the most relevant web pages. By doing so, SERP provides a valuable service to users and helps to keep the internet a helpful tool for everyone.
NinjaContent's SERP checker tool is essential for website owners. Use a content planner to stay on top of the search engine rankings. With this tool, you can quickly and easily check the SERP rankings of your website for your chosen keywords and monitor the progress over time. Sign up now to get started!
What Makes the Best Content Tool?
#1
Plan, write and distribute high-quality content
#2
Get keyword recommendations along with LSI keywords to produce high-ranking content
#3
Generate optimized titles for your blogs based on currently ranking ones
#4
Assign to writers, collaborate on abstracts and manage content calendar
#5
Automate content distribution to over 25 different channels and social networks
#6
Generate keyword graphs to identify relationship between keywords and other related terms
#7
Integrate with your Google Analytics account and analyze your web pages
#8
Add citations, royalty-free images, and twitter embeds to your content
#9
Unbelievable pricing - the lowest you will ever find
#10
Everything your business needs - 50 apps, 24/5 support and 99.95% uptime
Join the SaaS Revolution
All-in-One Suite of 50 apps

Unbelievable pricing - ₹999/user

24/5 Chat, Phone and Email Support