AI Writer: Definition, Scope, and Benefits for Your Business
AI writer is a content generator software that works on predictive text input. Based on the text you input into this software, it gives you the rest of the content. There are different types of tools and they can help you create landing pages, marketing copy, web copies, and whatnot.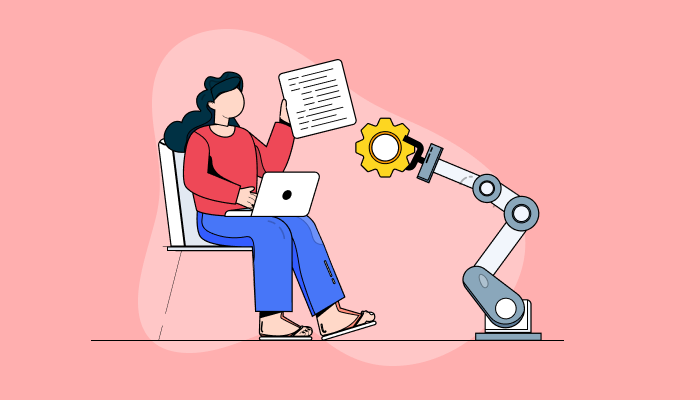 Each of these tools comes with its own set of features and some of them are more advanced than others. Regardless, these AI content writer tools are very beneficial as far as churning content is concerned.
AI Writer: Definition
Those who are not well versed in what an AI writer is, need to know the specifics.
AI writer tools are the new marvels of technology.
AI writers work on the predictive text based on the input model.
They make smart use of artificial intelligence technology.
These tools come with the type of design where they can churn long content based on the input you feed to them.
Some of these content generator tools are also capable of incorporating SEO elements as well.
Sometimes they may generate non-related content but the accuracy is good enough to make them very popular.
Such is the intense competition that plenty of AI tools have come up in the market
Scope of AI Writer for Business
Those who are wondering how to put this content marketing software to the right use in the world of business need to know that the scope is endless. Let us see some of the details.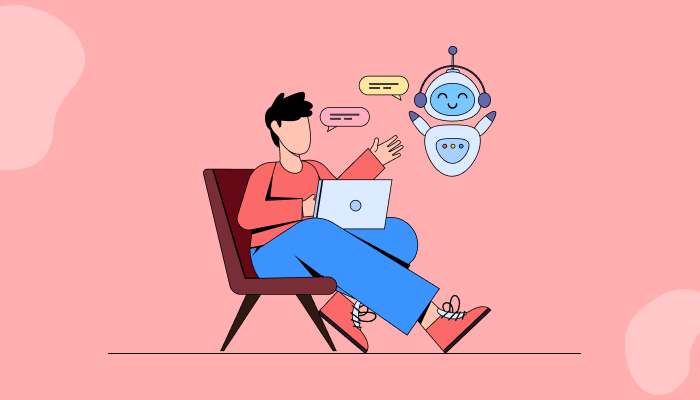 It helps you generate cutting-edge sales copy that in turn can allow you to convert leads into sales.

It helps you have consistent blogs which can improve visibility.

When trained well, AI content writers can respond to emails and thereby improve your brand image.

With the help of an AI blog writer, you can constantly stay in touch with your customers and improve brand loyalty.
There are tons of AI writer tools that have come up. The best ones like NinjaContent have been designed in a way that ensures that you can plan the content methodically and it can generate almost any content based on your needs and requirements.
So, you need to first understand the type of content your business needs. Once you have this plan in action, you can then put the AI writer tools to the right use. It will help you make efficient well-planned content that is likely to reap better output for you. A lot of companies have already started using AI tools. These are the different ways by which you can use AI tools. When put to the right use, it turns out to be handy for the sake of boosting your business in the right direction.
Benefits of Using AI Writer
Here are some of the benefits that you can reap by choosing to opt for the AI blog writer. Of course, it is upon you how you choose to implement it. Different companies use tools in different manners.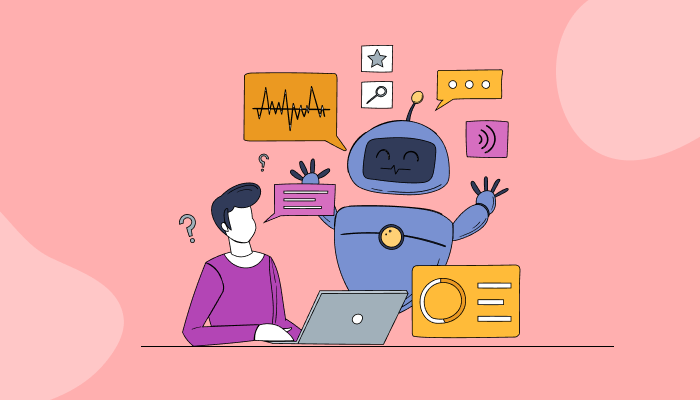 Faster Content Generation: There is absolutely no denying the fact that with these automated tools, you will be able to churn a lot of content, and that too very rapidly. This ensures that you will be able to generate a great deal of content and it will allow you to keep up with the needs for regular posting.

Landing Pages: The use of AI writer tools is so designed that it will allow you to create compelling landing pages and this is a great way to ensure that you will be able to capture the leads in the right manner. The landing pages are one of the top concerns for the marketing team and this content marketing software will help you make the best of these pages.

Blog Maintenance: Most companies these days choose to operate a blog. It is absolutely important to have a well-maintained blog so that you can continue to have a good readership. Thanks to the AI content writer software, you will be able to churn out great blogs and also regularly update them. Of course, it is upon you to assess the type of blogs you want. If you want your blog to do well, make sure to choose the right topics. AI Writer tools like NinjaContent have been so designed that they will also give you blog ideas. Sometimes you stop getting new ideas and rather than worrying about the blog content, you are unable to understand what topic to write on. In such cases, getting the right blog ideas will surely help you out.

Content Planner: A lot of companies like to have proper software that can help in planning and mapping the content in the right manner. AI writer tools are so designed that they will help you plan and schedule the whole content. Once you have a complete snapshot of what the content calendar is going to look like, it will allow you to be clear about the kind of content you need. A content calendar is an absolute must in most firms as it helps you be sure that you have the whole strategy in mind.

Building Traffic: Content is king when it comes to marketing. When you have really good content to back you up, you are likely to get noticed much more easily. While there are several SEO methods to help you boost traffic, even the best SEO experts believe that nothing works as well as the right content. So, by choosing AI blog writer tools, you will be able to build the best content which will help you generate steady and good traffic.

Cuts Down Expenses: We all know how costly content writing jobs are these days. Writers are charging an insane amount of money and if you have lots of content to post, your expenses can shoot through the roof. By choosing to opt for AI content writer tools, you can just choose to buy them once and they will generate endless content for you sans hassles. So, a one-time investment might save you tons of money in the end.
Get started with the leading AI Writer today! Sign Up 14 Day Trial
Conclusion
So, now you are well aware of why AI writer tools have become one of the important aspects of content planning and marketing at the same time. The concept of artificial intelligence is here to stay and it will automate a lot more tasks in the time to come.
It is important to embrace the winds of change and accept the new marvels of technology and put them to the right use. If you too would like to steer your firm to a new height, you can check out the top AI writer tools like NinjaContent and check out the best ways by which you can use these tools.
The best suggestion we would like to add in the end is to ensure that you make a proper content calendar and then give the right input so that the predictive text model helps the AI writer tool generate award-winning related content for you.
What Makes the Best Content Tool?
#1
Plan, write and distribute high-quality content
#2
Get keyword recommendations along with LSI keywords to produce high-ranking content
#3
Generate optimized titles for your blogs based on currently ranking ones
#4
Assign to writers, collaborate on abstracts and manage content calendar
#5
Automate content distribution to over 25 different channels and social networks
#6
Generate keyword graphs to identify relationship between keywords and other related terms
#7
Integrate with your Google Analytics account and analyze your web pages
#8
Add citations, royalty-free images, and twitter embeds to your content
#9
Unbelievable pricing - the lowest you will ever find
#10
Everything your business needs - 50 apps, 24/5 support and 99.95% uptime
Join the SaaS Revolution
All-in-One Suite of 50 apps

Unbelievable pricing - ₹999/user

24/5 Chat, Phone and Email Support