Why Should You Use SERP Checker Tool For Your Blog Page?
The serp checker tool is the perfect way to keep track of your website's search engine ranking. With this tool, you can easily see how your website is performing in the search engines and make necessary changes to improve your ranking.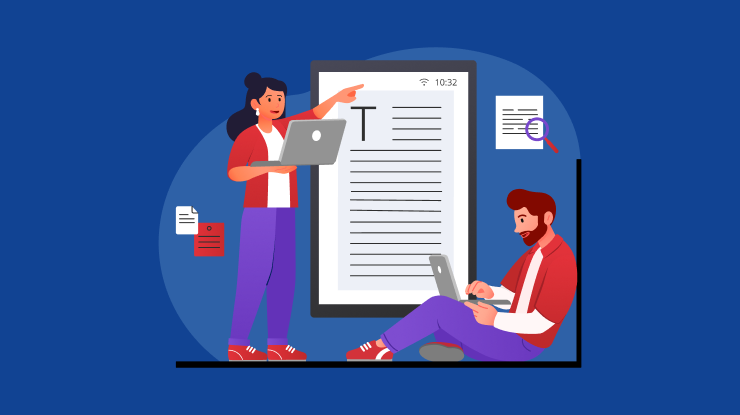 If you think promoting a product or service is as simple as writing a blog with ai blog writer, posting it on your website, and hoping for the best, think again. This is not a strategy. Digital marketers that frequently want their website to rank highly can use a SERP results checker tool.
There are many benefits to using a SERP checker for your website. With SERP checking, you may evaluate the usability and positioning of your website in search engines. After reading this blog, you will better understand the advantages of using a SERP checker tool.
SERP Checkers: An Overview
SERPs stand for search engine results pages. A user will access these websites after entering a search query into a search engine such as Google. A SERP results checker tool is needed for any business with an online presence. The likelihood that a potential customer will locate your business increases more prominently than shown in the SERPs. Finding out how to improve the performance of your page in search results might be challenging. At this moment, a page analysis tool can be your best friend.
You can check how you compare to your competitors with SEO tools especially with the ai blog writer serp checker, which also functions as a rank tracker. These tools also offer advice on how to handle SEO effectively. This can be used to monitor how well your SEO efforts are performing.
Two Reasons of Employing A SERP Checker
A SERP checker tool will provide you with a comprehensive overview of the keywords your site is now ranking for. Statistics on keyword difficulty and search volume will also be provided. Read on to know more about why SERP are used for any blog page:
Identifying Keywords
It's possible that you've overlooked and don't use a keyword in your sector on your website. A SERP checker tool will show how difficult it is to rank for that search. By using a checker tool, you can also examine the long-tail keywords (search terms that frequently include three to four words) that are most relevant to your industry or area. You must incorporate long-tail keywords into your content if you want to thrive with SEO. Why? They convert compared to a broad term.
Another reason? Search intent provides the quickest response. Never undervalue the importance of considering the searcher's purpose. Extremely specialized search words are typically used by someone with a special need or looking for information on a particular subject. They most likely intend to buy something or subscribe to a service. Searches like "vehicle information" and "where to buy a car nearby" are two examples.
The initial user is substantially more likely to be in the market to buy a car than someone browsing for general information about cars. Responding to the question that led the visitor to your page should be your first goal when creating content. Using an ai blog writer serp checker will ensure that you are aware of the queries users are looking to have answered. By being aware of what people are seeking, you can ensure that your response is more thorough than that of your competitors. This encourages search engine users to stay on your page after clicking through. You'll have a low bounce rate. Google will consequently acknowledge your authority on the issue.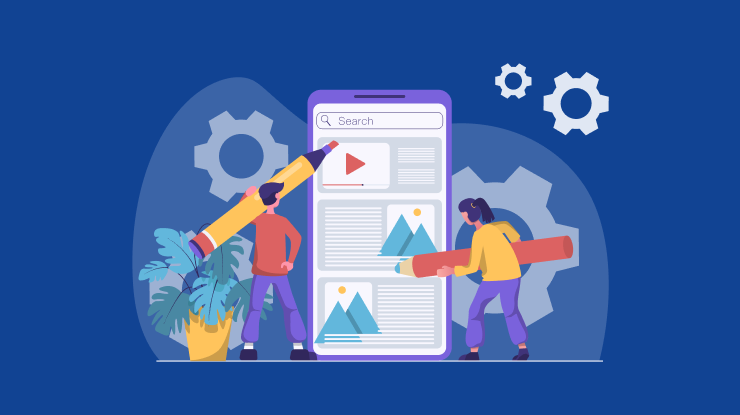 Examining Competitors
Tools for SERP analysis are crucial for comprehending and evaluating your competitors. Your competitor might occasionally rank higher than you do for a search term you want to be found for. Their domain authority, Z-Rating, CTR (click-through rate), the sources of their traffic, and the keywords that work best for them will all be provided by a rank tracker.
Being seen on CTR is important because your competitor could be highly ranked for a given phrase but fall short in getting consumers to click through to their website. ai blog writer serp checker may offer suggestions on how to rank ahead of your competitors. Understanding the domain authority of your competitors is crucial to SEO success. This enables you to ascertain Google's level of trust for them and the foundation for their present rating. As more reputable websites link back to yours, your domain authority grows.
Using a SERP checker tool, you can receive inspiration for where to get your backlinks by observing where your competitors are obtaining theirs. You can use various strategies to get a backlink from a website with high domain authority. Local SERP searches vary by region, so you can do well for a particular search term in one area while doing poorly in another. It's critical to consider the country or region where you want clients to find you when developing your SEO strategy. To evaluate which keywords are appropriate for your business and the regions you wish to target, use SERP checkers.
Conclusion
Why create content if the issues that need to be resolved are not known? You wouldn't prepare a cake without checking the recipe's measurements, would you? Knowing the keywords and search volume before you begin generating content is crucial for search engine success. SERPs are dynamic and constantly evolving. By employing an ai blog writer serp checker, you may obtain accurate measurements, timely updates, and guidance on improving your position.
NinjaContent enables you to quickly and accurately examine and monitor your website's SERP rankings and the significant keywords it employs. You may also use our content planning software, AI content writer, and Social Media Planner because we are an all-in-one content solution. Sign up now to get started with a reliable SERP checker tool!
What Makes the Best Content Tool?
#1
Plan, write and distribute high-quality content
#2
Get keyword recommendations along with LSI keywords to produce high-ranking content
#3
Generate optimized titles for your blogs based on currently ranking ones
#4
Assign to writers, collaborate on abstracts and manage content calendar
#5
Automate content distribution to over 25 different channels and social networks
#6
Generate keyword graphs to identify relationship between keywords and other related terms
#7
Integrate with your Google Analytics account and analyze your web pages
#8
Add citations, royalty-free images, and twitter embeds to your content
#9
Unbelievable pricing - the lowest you will ever find
#10
Everything your business needs - 50 apps, 24/5 support and 99.95% uptime
Join the SaaS Revolution
All-in-One Suite of 50 apps

Unbelievable pricing - ₹999/user

24/5 Chat, Phone and Email Support