8 Notable Content Marketing Mistakes to Mitigate and Fix
Content marketing is a strategic approach to attracting and retaining a targeted audience while driving profitable customer action.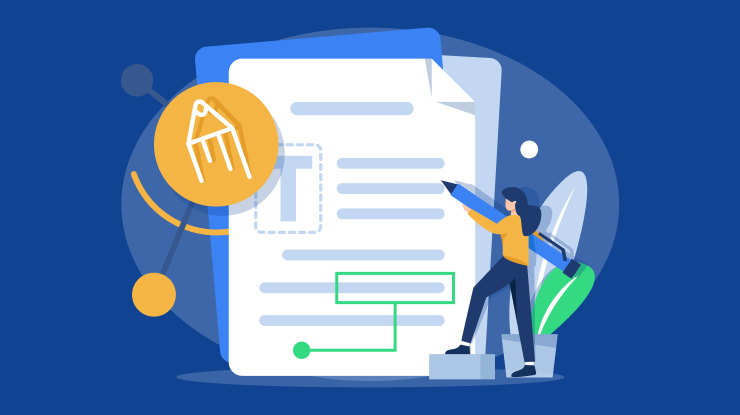 As a marketer, you're always looking for new ways to reach your target audience and generate leads. But sometimes, in our haste to get results, we can make some common content marketing mistakes. While some may be difficult to recover from, others can be identified and mitigated early on.
In this blog , we'll cover eight of the most common content marketing mistakes and how you can fix them. By avoiding these mistakes, you can create more effective content to help you reach your marketing goals.
Mistakes Pertinent to Content Marketing
The following points are there to quench all your curiosity about the pertinent mistakes committed in content marketing. Read the list carefully and try to lessen the same :
1) Zero Goals
Without goals or any objectives, it's difficult to measure success and determine what's working and what isn't. Thus, before you create any content, take some time to sit down and determine what you want to achieve.
Do you want to increase brand awareness? Drive traffic to your website? Generate leads? Once you identify and understand what your goals are, you can create content that is designed to help you achieve them using a content planner.
2) Lack of Customer Focus
If your business content is not focused on your customers, it's unlikely that your content will be successful. Before creating any content, consider who your target audience is and what they want to see.
What kind of problems do clients have that you can help them solve? What information do they need? Answering these questions will help you create much more relevant and useful content for your target audience.
3) Constant Hard Selling
If you're constantly hard selling your content, your readers are going to tune out very quickly. Nobody wants to be blatantly marketed to all the time, so ensure that your content provides value first and foremost.
Hard selling isn't something to steer clear of, but take it easy at times. Your readers will appreciate it if you provide them with useful information, and they'll be more likely to engage with you as a result.
4) Unclear Call to Action
To get the most out of your content, it's important to have a clear call to action. Readers should know what you want them to do after they've read your piece, whether it's subscribing to a business newsletter or visiting your website.
If your call to action is unclear, readers may not take the action you want them to. Make your call to action generally concise and easy to understand, and you'll see better results from your content marketing efforts.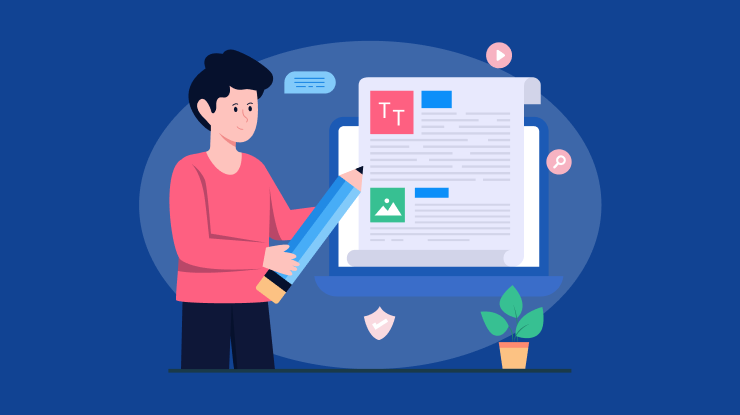 5) Inefficiency in Tools
There's no doubt that content marketing can be a lot of work for just about any business. From coming up with ideas to creating and promoting your content, it takes a lot of time and effort to see results.
If you're not utilizing the right tools, your content marketing efforts will be less effective and more time-consuming than they need to be. Invest in the right tools like a content planning software or system for the right level of efficiency.
6) Questionable Substance
Your content might be suffering from a lack of substance if it feels thin or lightweight. In order to create truly impactful and helpful content, you need to make sure that you're offering your audience information that they can actually use.
Take the time to research your topics thoroughly and provide your readers with quality information that they can rely on. If your content is all fluff and has no substance, readers won't take it seriously. Use a ai content writer to write accurate and quality content
7) Monotonous Writing
Your content can start to feel a little bit monotonous if your writing style is always the same. To keep all readers engaged, it's important to mix things up a bit and make things a little more conversational.
Try using different sentence structures, varying your vocabulary, and changing up the way you format your text. By adding a bit of variety to your writing, you can make even the most mundane topics more interesting.
8) Schedule Inconsistencies
If you're regularly publishing content, it's important to be consistent with your posting schedule you can use a content calendar. Your readers will start to expect new content at a certain time, and if you don't deliver, they may get frustrated and stop reading altogether.
Try to post new content on the same day each week; if you can't do that, at least try to be consistent with the days of the week you publish. Your readers will appreciate regularly getting that stream of information.
Conclusion
There are a few notable content marketing mistakes that can trip up even the most experienced marketer. By being much more aware of these potential pitfalls, you can avoid them and keep your content marketing strategy on track.
In need of content marketing planning? NinjaContent is an all-in-one content planning tool that provides a platform for users to manage their content and achieve their goals. Try it out now!
What Makes the Best Content Tool?
#1
Plan, write and distribute high-quality content
#2
Get keyword recommendations along with LSI keywords to produce high-ranking content
#3
Generate optimized titles for your blogs based on currently ranking ones
#4
Assign to writers, collaborate on abstracts and manage content calendar
#5
Automate content distribution to over 25 different channels and social networks
#6
Generate keyword graphs to identify relationship between keywords and other related terms
#7
Integrate with your Google Analytics account and analyze your web pages
#8
Add citations, royalty-free images, and twitter embeds to your content
#9
Unbelievable pricing - the lowest you will ever find
#10
Everything your business needs - 50 apps, 24/5 support and 99.95% uptime
Join the SaaS Revolution
All-in-One Suite of 50 apps

Unbelievable pricing - ₹999/user

24/5 Chat, Phone and Email Support