Tips for Using a Social Media Planner If You're an SME
Social media marketing is a great way to build your business and get the message out. But how do you stay on top? Here are tips to use SME Social Media Planner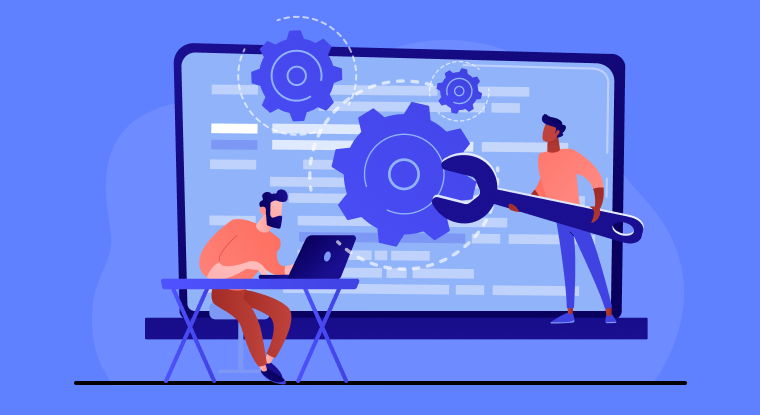 Small business owners are constantly stretched for resources, especially when it comes to marketing.
Social media is one of the most cost-effective and cost-effective ways to get your company in front of potential customers. When factoring in the value of content on social media, keep in mind that content is a broad term. It can cover everything from GIFs and images to white papers and blog articles—as well as the accompanying copy in the social post. Considering the various content you'll be posting, it's best to work with a social media content planner to manage everything seamlessly.
Some Tips For Social Media Planners
Following is a well-researched list of tips that can facilitate your understanding of social media calendars and their usage:
Set Goals
Before you start using social media and a social media planner for your business, it's essential to establish some goals. Ask and answer the following questions regarding what you are trying to accomplish with social media:
Is it brand awareness?
Is it generating leads and sales to your website or blog?
Is it selling a product or service?
Answering these questions will help guide the social platforms you choose. It will be essential when you start developing and sharing content. It's easy to get started with social media. We all use it in our everyday lives, so there's a level of comfort with the social media content calendar tools.
Creating a Facebook page or posting on Instagram or Twitter doesn't cost anything. But before diving headfirst, remember that every good business strategy starts with a plan.
Investing time and effort in social media is also vital for your business. Without a strategy, you have no clear goal for what you're trying to achieve. That also means there's no way to measure your success. Set aside time to create a social media plan upfront. This will ensure that all your social efforts support specific business goals.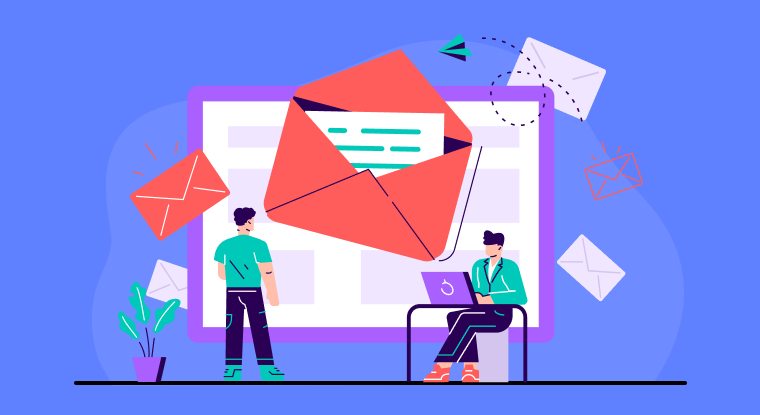 Know Your Customers
Your business must have a target audience. Once you know who you're targeting, look into the social platforms on which the community is spending time.
Social media for business is effective because you can micro-target your customers. But first, you need to understand who they indeed are. Start by compiling data on your current customer base. Then, use social media analytics to get more detailed information. You'll soon understand who's buying from and interacting with you online.
A great example of this is Hootsuite Insights. It can help you find detailed information like top hashtags, referral sites, and even specific social authors for terms relevant to your business.
Choose Which Social Media Platform to Connect
Even with a social media planner, it's crucial to note that you shouldn't try to be active on more social media platforms than you can handle. To start, stick to two or three platforms. Creating profiles on multiple platforms only to never post anything is one of the worst things you can do. You may be more ubiquitous than your competitors, but you may not precisely reach your core market.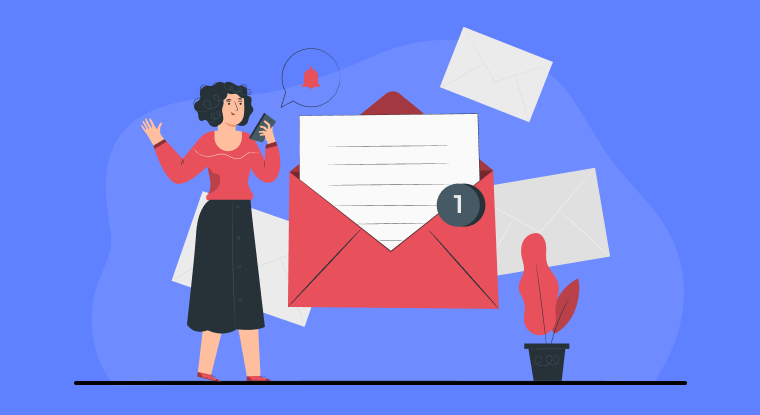 When considering social media platforms, you should always remember the customers you're reaching out to using a good content assigning tool. Pinterest and Instagram are highly visual, so if your business creates excellent images, you should consider having a presence on these platforms. Some considerations could include; freelance designers, writers, or photographers, Twitter is a wise choice for building credibility and interacting with potential clients or other industry experts. On the other hand, B2B companies often find success on LinkedIn and use it to generate sales leads. Facebook presence is often a safe play since it's the largest social network where you can reach the most people. However, that doesn't mean it's the best platform for your business since Facebook is a melting pot of B2C, B2B, C2C, and virtual communication.
Once you've created social accounts, ensure the About section of your profiles is entirely written. Hence, customers understand what you're about and what kind of content, products, or services they can expect.
You might think that TikTok marketing is not a good fit for your brand. But even well-known brands with an audience that doesn't include Gen Z are experimenting with this platform. Keep in mind that TikTok now has over half a billion downloads as of 2022, making it the most downloaded social medium in 2021.
You don't have to use an all-or-nothing approach when choosing your platforms. You can sign up for different social channels to reach different audiences or achieve varying business goals. Since the average internet user has 8.4 social media accounts, you can connect with them on different platforms for different purposes.
Plan the Content
It's a good idea to make a content plan before you start writing social posts. This means deciding how often you want to post, what themes you want to post about, and how much of your content will be original (created by you) vs. curated (shared from other sources). It can be tough to develop new things to share daily. Curating content can help. This is the act of sharing high-quality posts from other people (while giving them credit, of course).
Curation is also a great way to provide value for your followers and keep them engaged. Social media planners can help you find and even organize content to share! The number of social media marketing options for small businesses might seem daunting—but you don't need to do everything. Creating quality content on a few critical channels is more crucial than having a presence on every network.
Most importantly, make sure your social posts offer value. If all you do is make a sale, there's very little reason for people to follow you. Keep in mind that social marketing is about building relationships. Be human. Be genuine. Be real. Be transparent when possible. Post relevant content making use of a content planner may come handy . That's important, and you can't fake it since your customers have needs to be met. You can't do it all, and there's no reason to try, so reach out to your audience where they're already spending time online with content that solves their pain points.
Remember to focus on using one or two social channels well, at least at first. Once you've got those down, you can build on what you've learned and expand your efforts.
Use the Social Media Planner Now
Creating a content calendar and a social media planner is vital when you are the only person responsible for social media. This helps you to plan out content and stick to a posting frequency.
You can use a simple Excel spreadsheet (or Google Sheet) for your content calendar. You will need the key elements: social platform, date, post copy, link, and image/asset description. Here is a template you can use.
Once you have developed your content calendar, take advantage of some of the inexpensive (or even free) social media management tools that are available. These digital platforms make it easy to schedule content, so if you only have a few hours a week for social media, you can schedule all the content for that week in one sitting.
If you want to succeed on social media, blindly publishing content isn't enough. Here are a few ways to get you started:
Find relevant sites and blogs, and follow their social profiles.
Engage with content by liking, commenting, and sharing it.
Get exposure by sharing your content.
Remember to Have Visuals
Creating good social media content can be challenging, but remember: the visuals are often the most crucial part. Canva and other similar tools make it easy for non-designers to create great images quickly, with plenty of templates to choose from. If you must do quick edits to images and don't have Photoshop, Pixlr is a great option.
Stock photo sites are also a great source of free, high-quality photos when you need to use images and don't have your library. Just be sure not to use random images you find online, as that can get you into serious trouble.
Finally, make sure all your posts are inclusive and accessible. For example, add alt text to images and ensure videos have captions. And ensure that your audience is fully represented in the images you share.
Conclusion
For any Firm to effectively manage its social media presence, a social media planner is a crucial tool. You may schedule posts, track your progress, and develop a well-structured plan with its assistance. You can save time and effort by using a social media planner to maintain the relevance and freshness of your social media profiles. A social media planner may help an SME achieve its business objectives by helping them create a strong social media presence. Need to streamline content efficiently and effectively? Getting a social media planner that works is not a cake's walk. Contact NinjaContent right now! We've got a social media planner that can develop and organize marketing collaterals for advanced publishing. Sign up for our software today!
What Makes the Best Content Tool?
#1
Plan, write and distribute high-quality content
#2
Get keyword recommendations along with LSI keywords to produce high-ranking content
#3
Generate optimized titles for your blogs based on currently ranking ones
#4
Assign to writers, collaborate on abstracts and manage content calendar
#5
Automate content distribution to over 25 different channels and social networks
#6
Generate keyword graphs to identify relationship between keywords and other related terms
#7
Integrate with your Google Analytics account and analyze your web pages
#8
Add citations, royalty-free images, and twitter embeds to your content
#9
Unbelievable pricing - the lowest you will ever find
#10
Everything your business needs - 50 apps, 24/5 support and 99.95% uptime
Join the SaaS Revolution
All-in-One Suite of 50 apps

Unbelievable pricing - ₹999/user

24/5 Chat, Phone and Email Support