Advantages of Using a Social Media Post Planner
Your content has be in line with marketing & branding plan to succeed. Maintain a regular schedule using a comprehensive & organized social media post planner.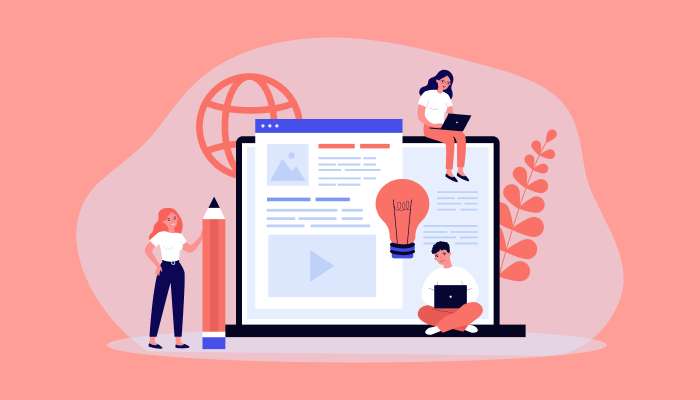 If your company doesn't have a social media presence in this day and age, you're behind the curve. Nearly 90% of B2B companies were using at least one social network even just two years ago.
But you shouldn't just sign up for any social media platform. To ensure that the proper audience and the right channels are being reached with the correct message for your business, you must have a strategy in place.
Making a social media content schedule is one aspect of your social media strategy because managing your company's social media accounts and producing amazing content may be a daunting endeavor. Employers may plan out and organize their social media material in digestible portions using a social media post planner.
Why Use a Social Media Post Planner?
A content calendar is an editorial calendar or a publishing schedule social media posts. According to Wikipedia, it is used by bloggers, publishers, companies, and organizations to manage content across many media, including newspapers, magazines, blogs, email newsletters, and social media platforms.
According to this site, it's a documented timetable of the dates and locations at which you intend to publish upcoming content. It usually contains information about upcoming articles, status updates, planned marketing initiatives, partnerships, and revisions to already published content.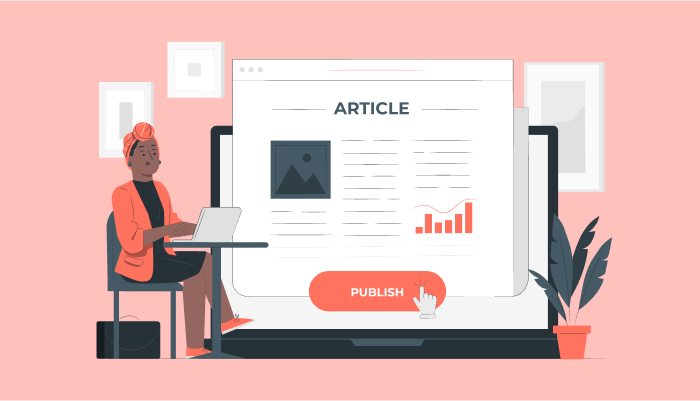 Advantages of Using a Social Media Post Planner
Here are the major advantages of social media post planners that you can incorporate into your businesses.
Save Time
The most effective strategy to effectively manage your time and resources is to create a social media post planner. It makes sure that whoever is posting has plenty of time to do extensive research on issues and produce interesting material. You don't have to produce content every day; you may do it in small chunks.
Maintain Balance
Variety is the spice of life, as the saying goes. In particular, this is true for social media. Nobody follows a social media account to always see the same information put there. The simplest method to make sure you don't overwhelm your audience with any one type of material is to create a social media post planner. If you're having trouble coming up with new material, think about including local and national current events; this is a wonderful way to change things while still keeping your content timely and relevant to your audience.
Create Themes Easily
Use themed postings to give your social media more coherence and levity. A weekly ""around the office"" photo, a throwback Thursday photo on Facebook, or even a motivating remark each Monday (with #MotivationMonday) are a few examples of themed posts. Themed blogs are simple to create and give your audience something to look forward to each week. Want some creative post ideas with a theme?
Engage with Important Days
It's simple to become mired in daily tasks and overlook a significant occasion or holiday. You won't ever miss an important date again if you make a social media post planner and add dates that are significant to your business or audience.
Prevent Social Overloading
You should utilize social media channels if your customers do. But take care not to overwhelm any one specific social media platform. In a survey conducted by Fast Company of social media users, 22.1% said that the most bothersome activity an account may engage in is excessive posting. You may ensure an even distribution of material across all of your social media channels by creating a social media post planner.
Stay Organized
"He who plans to fail prepares to fail," they say. To maintain an organized and planned blogging process, a thorough calendar is essential (and to keep you sane). An excellent marketing strategy contains content, just as a strong marketing plan does. It helps you stay focused and ensures that your material follows your overarching goal.
Supplement Brainstorming
The question of what to blog about to address the demands of their target audience is one that customers frequently raise when being encouraged to start blogs. Another reason a content schedule is required is because of this. It's a great resource for coming up with blog posts or other content ideas that will appeal to your target audience.
Stay Consistent
Lack of consistency is a problem that individuals and organizations who start blogging without a strategic strategy frequently encounter. They cease after producing content for a few months because they run out of ideas or go off the initial course. You can ensure consistency in the information you produce and publish by using an editorial calendar of social media post planners.
Stay Relevant
Keeping up with the most recent developments in your industry and business is essential for entrepreneurs and business owners. You can keep up with the most recent news on the web and social media by using your calendar.
Reduce Everyday Stress
An entrepreneur's or business owner's life is already hectic enough without having to worry about blogging or creating social media posts for each site. However, creating a content plan using a content planner tool for your social media campaign will assist you, your marketing team or your social media team organize your crazy day and lessen your daily stress.
Generate Platform-Specific Content
As social media post planner enables you to organize each post for a particular social media site, it is an excellent tool for social media marketing. As a result, your fans and followers on multiple social media platforms have access to a well-balanced selection of engaging, educational, and amusing content. A social media content planner prevents you from posting the same material across all of your social media channels, which is another common mistake. If you share the same material with many social networks, you can alter each piece of content to fit the platform using a content calendar template made in Google Sheets. For your social media strategy, this is crucial.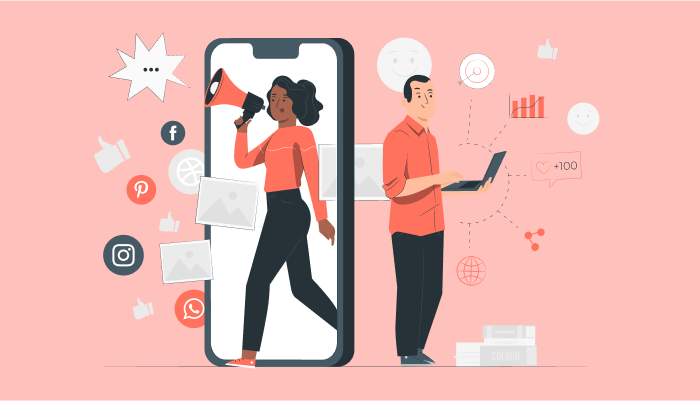 Improve Efficiency
An outstanding piece of content is the result of numerous things. Your call to action, publication date, content production method, etc. are a few of these variables. Monitoring the many aspects that go into creating that piece of content will be easier with the use of your social media post planner content calendar.
Stay On-Time
Business owners and entrepreneurs lead highly busy lives. It costs more to add content generation and publication. Because of this, it can be easy for you to neglect tasks like content development using ai content writer when other crucial aspects of your company require immediate attention. But with your content calendar, producing excellent content consistently and on schedule will always take priority.
Get the Bigger Picture
An ideal social media post planner will provide you with a thorough picture of the full content marketing strategy and process. It enables you to get a larger perspective on the broad topics you might talk about every day, every week, or every month. You will have the option to publish more or fewer content thanks to it.
Explore New Ideas
Generating original ideas for content creation is one of the major issues in marketing content planners. In order to acquire fresh ideas for content development, astute bloggers and marketers spend a lot of money on tools and other resources. You'll have plenty of time with a content schedule to come up with fresh content ideas. Your content strategy should center on producing a ton of shareable, evergreen content for your social media channels. On social platforms, evergreen content and comparable content are frequently quite popular.
Stay In-Sync
Genuine success in content production and marketing is not a one-person show. Teamwork is necessary! You might require the help of an editor, a graphics designer, a photographer, and a videographer, depending on the media you've chosen. Working with diverse groups of people and teams is difficult. However, you will coordinate your efforts with those of the other team members using your calendar to obtain the necessary and timely information from each of these many sources.
Reinforce Brand Vision
Large amounts of content must be continuously delivered in the context of content marketing, ideally as part of a plan to support your brand's mission. In order to keep your brand vision at the forefront of the content production, optimization, and marketing processes, it is essential to have an editorial schedule in your social media post planner.
Improve Delegation
Businesses and organizations that frequently generate a large volume of material and make extensive use of both internal and external content creators must assign specialized roles. Delegation is considerably more beneficial when done with an editing schedule.
Get Multi-Site Publishing
Do you publish on a single platform or a variety of websites? Do you use social media posts on sites like Facebook, Twitter, and others as part of your marketing campaigns? What are the objectives of your multi-site publication campaign? These may all be done using your calendar.
Guide to Using a Social Media Post Planner
A social media post planner is a tool that lets you see all of your social media posts in one place, so you can plan and schedule them in advance. This means you can spend less time on social media, and more time running your business.
Here's how to use a social media post planner:
1. Choose a Platform
There are many social media post planners on the market, so choose one that works with the social media platforms you use.
2. Set Up Your Account
Once you've chosen a platform, create an account and set up your profile.
3. Start Planning
Begin planning your social media posts by creating a content calendar. This will help you map out what you want to post, and when.
4. Schedule Your Posts
Once you've created your content calendar, it's time to schedule your posts. Most social media post planners will let you do this in advance, so you can set it and forget it.
5. Measure Your Results
After you've been using your social media post planner for a while, take a look at your analytics to see how your posts are performing. This will help you fine-tune your strategy and ensure you're getting the most out of your social media efforts.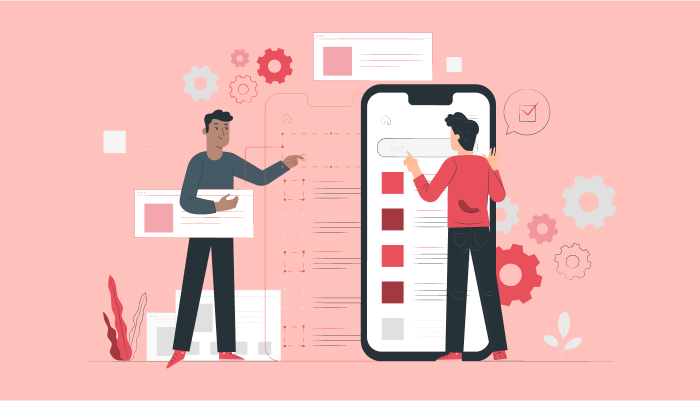 Tips for Using a Social Media Post Planner Effectively
But what many businesses don't realize is that a social media post planner can be an extremely valuable tool for managing your social media presence.
Here are a few tips to get the most out of a social media post planner:
1. Use It to Plan Ahead
One of the best ways to use a social media post planner is to plan your posts in advance. This way, you can make sure that your posts are spaced out evenly and that you have a consistent presence on social media.
2. Use It to Track Your Progress
A social media post planner can also be a great way to track your progress and see how your posts are performing. This information can be extremely valuable in terms of understanding what works and what doesn't work for your business.
3. Use It to Stay Organized
Another great way to use a social media post planner is to stay organized. This is especially important if you have multiple people working on your social media presence. By using a social media post planner, you can make sure that everyone is on the same page and that your social media strategy is cohesive.
4. Use It to Save Time
Ultimately, using a social media post planner can save you a lot of time. By taking the time to plan your posts in advance, you can avoid the last-minute scramble to come up with something to post. This can free up your time to focus on other aspects of your business.
If you're not using a social media calendar, now is the time to start. These tips will help you get the most out of this valuable tool.
Conclusion
In conclusion, planning your content ahead of time will keep you organized and on track with your content marketing initiatives. With tools like NinjaContent by 500apps, you can easily plan your social media posts efficiently and stay on top of your social media campaigns.
What Makes the Best Content Tool?
#1
Plan, write and distribute high-quality content
#2
Get keyword recommendations along with LSI keywords to produce high-ranking content
#3
Generate optimized titles for your blogs based on currently ranking ones
#4
Assign to writers, collaborate on abstracts and manage content calendar
#5
Automate content distribution to over 25 different channels and social networks
#6
Generate keyword graphs to identify relationship between keywords and other related terms
#7
Integrate with your Google Analytics account and analyze your web pages
#8
Add citations, royalty-free images, and twitter embeds to your content
#9
Unbelievable pricing - the lowest you will ever find
#10
Everything your business needs - 50 apps, 24/5 support and 99.95% uptime
Join the SaaS Revolution
All-in-One Suite of 50 apps

Unbelievable pricing - ₹999/user

24/5 Chat, Phone and Email Support