Top 14 Questions for Creating a Content Marketing Strategy
Create result-driven content using solid content marketing strategy. To accomplish the company goals, this guide reveals how to create a content marketing plan.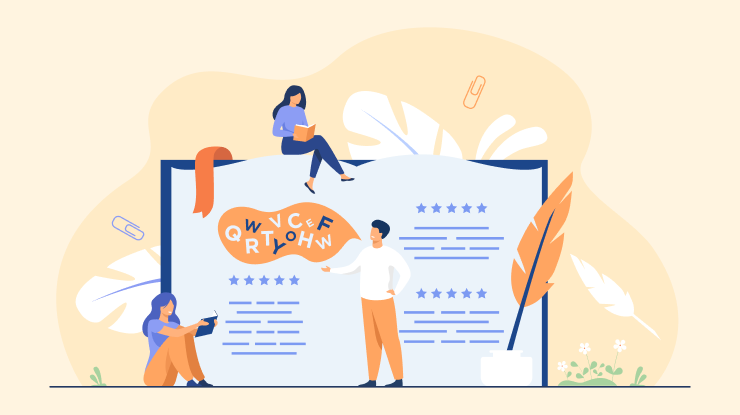 Creating a content marketing strategy can be a daunting task. There are so many factors to consider, from your audience to your budget to your overall business goals. To help you get started, we have compiled a list of essential questions to ask before creating a content marketing strategy. By answering these questions, you will be able to develop a more focused and effective content marketing strategy for your business.
What Are Your Business Goals?
Your content marketing strategy should be aligned with your overall business goals. What are you trying to achieve with your content marketing? Are you looking to increase brand awareness? Drive traffic to your website? Generate leads? Convert customers? Once you know your goals, you can create content that helps you achieve them. Creating a content marketing strategy can help you focus your efforts and ensure that your content is helping you achieve your business goals. If you need help getting started, use a content marketing software that can help you create a plan that will get results.
Who Is Your Target Audience?
Before you can create compelling content, you need to understand who you are making it for. Who is your target audience? What are their needs and wants? What are their pain points? Thinking about these questions will help you in crafting content that resonates with your audience and helps them achieve their goals. Your target audience has specific needs and wants. What are they looking for? What kind of information do they need? Answering these questions will help you create content that meets their needs and helps them achieve their goals.
Who Are Your Buyer Personas?
Your buyer persona is the person who will be most interested in your product or service. Understanding who they are is crucial to determining the kind of content you need to develop. The way different groups of people consume content varies greatly, and this is an essential factor to consider when creating or curating content. For example, younger generations tend to consume content differently than older generations. Keep this in mind when creating content that you want to appeal to a broad audience.
What Are Your Customers' Pain Points?
As a business owner, it is important to be aware of your customer's pain points. By understanding the problems that your customers face, you can develop solutions that address their needs and improve their overall experience. One of the best ways to identify customer pain points is to talk to your customers directly. Ask them what problems they are facing and how your business can help. You can also look at customer reviews and feedback to see what issues are commonly mentioned. Once you have identified some common pain points, you can start developing solutions. For example, if your customers are having trouble finding products on your website, you can improve your navigation and search functions. If they're unhappy with your customer service, you can work on training your staff and improving your policies.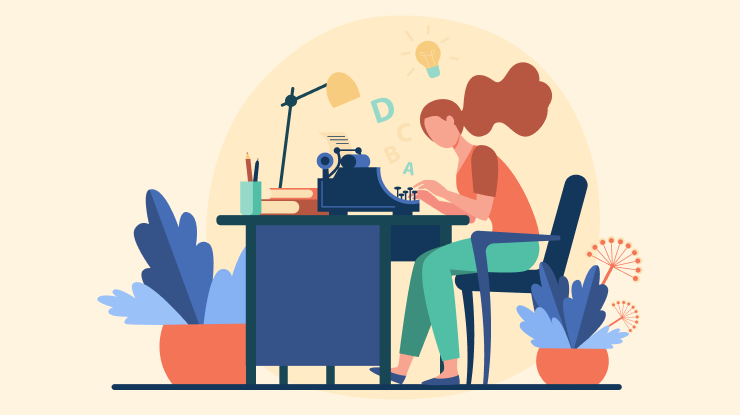 What Type of Content Will Resonate With Your Audience?
Not all content is created equal. To create content that resonates with your audience, you need to understand what type of content they're looking for. Are they looking for blog posts, infographics, videos, or something else entirely? Once you know the kind of content your audience wants, you can start creating it.
Who Will Create Your Content?
Creating content takes time and effort. You must ensure you have the resources to make the content your audience wants. If you don't have the time or resources to create content yourself, you can always hire someone to do it for you. Just make sure you find someone who understands your brand and your audience. They should:
1.Understand your brand's voice and tone
2.Understand your target audience
3.Be able to produce high-quality content
4.Be able to meet deadlines
5.Be easy to work with
If you're going to hire someone to create content for you, make sure they meet all of the above criteria.
What Tools Do You Need?
Different tools and resources can help you with various aspects of your content marketing strategy. This can include creating content, promoting your content, and analyzing your results using a content planner. By using the right tools and resources, you can create a successful content marketing strategy. Some of the most popular tools include:
1.ContentCal
2.Asana
3.Dynomapper
How Can You Make Your Content Visual?
One way to make your content more engaging is to make it visual. People are more likely to remember information if it is presented in a visually appealing way. There are a number of ways to make your content more visual, including using images, infographics, and videos. Images are a great way to make your content more engaging. Adding an image to your blog post can help break up the text and make it more visually appealing. You can also use infographics to make your content more engaging. Infographics are a great way to present information in a visually appealing way. Videos are another great way to make your content more engaging. People are more likely to watch a video than read a blog post. You can use videos to introduce your topic, provide additional information, or add visual interest to your blog post.
How Often Will You Publish New Content?
Consistency is key when it comes to content marketing. You need to publish new content on a regular basis to keep your audience engaged. But how often you publish new content will depend on your audience and resources. If you can only post new content once a week, that's fine. Just make sure you're consistent with your publishing schedule.
How Will You Promote Your Content?
Just because you create great content doesn't mean people will see it. You need to promote your content to make sure it reaches your audience. There are several ways to promote your content, including social media, email marketing, and paid advertising.
How Long Does It Take Before Seeing the Results of Your Strategy?
You will not see an immediate increase in organic traffic when you first start using content marketing. It usually takes three to six months to start seeing results from your content marketing strategy. Content marketing is not something you can do overnight. Creating great content that your audience will love takes time and effort. So if you're just starting, don't expect to see results right away. Just keep at it, and you will see results in the long run. The purpose of content marketing is to provide valuable information to leads over time rather than trying to convert them immediately. The goal is to build a relationship with the lead so that they will eventually convert. If you successfully drive engagement and acquire high-quality backlinks to your website, the authority you build in your niche will undoubtedly drive the traffic even after you stop creating and promoting your content. You can also get a website seo reviewer to optimize your rankings.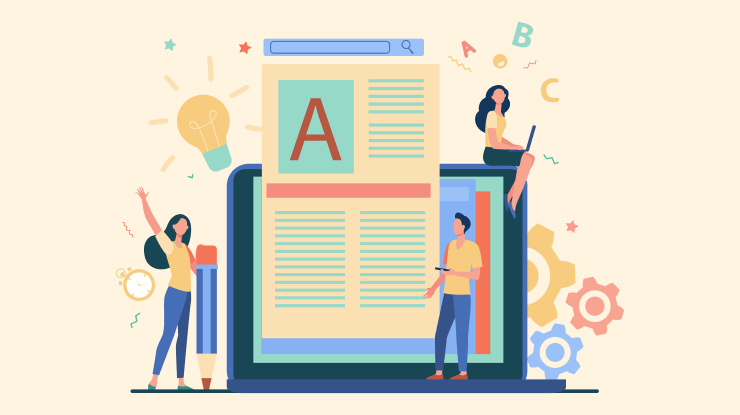 How Will You Measure Your Success?
Measuring your success is vital to ensure your content marketing efforts are paying off. There are a number of metrics you can use to measure your success, including website traffic, leads, and sales. Choose the metrics that are most important to your business and track your progress over time. By doing so, you can ensure that your content marketing has the desired effect.
How Do You Scale Your Content Operation?
A content marketing strategy is a plan for creating and distributing content that will attract and engage your target audience. The process should be flexible enough to accommodate changes in your audience's needs and interests over time. It should include a plan for producing and distributing content that will reach them where they are. To produce high-quality content consistently, it is crucial to have an efficient workflow. This means having a process in place that allows you to move forward with content production quickly. You can create and plan new tasks using a content assiging tool.
What Are Your Competitors Doing?
As a business owner, you always want to be ahead of the competition. You want to be the one that your customers and clients think of first when they need your product or service. So, how can you make sure that you're always ahead of the competition? By keeping tabs on what they are doing, of course! This means that you should look at what your competitors are doing in terms of their content strategy and see what you can learn from them. What kind of content are they producing? What sort of engagement are they getting from their audience? Based on this research, you can determine your own organization's competitive advantages. It is crucial that your company's strategy and messaging stand out from your competitors to attract and retain customers.
Conclusion
By asking the questions above, you can better develop the strategies needed to reach your content marketing goals. This will help ensure that your content marketing is successful. Keep in mind how important it is to think about the customer's experience when creating content. The content should be memorable and make the customer want to return for more. Are you looking for a blog content planner? Choose NinjaContent, an all-in-one content planning software. Sign up today!
What Makes the Best Content Tool?
#1
Plan, write and distribute high-quality content
#2
Get keyword recommendations along with LSI keywords to produce high-ranking content
#3
Generate optimized titles for your blogs based on currently ranking ones
#4
Assign to writers, collaborate on abstracts and manage content calendar
#5
Automate content distribution to over 25 different channels and social networks
#6
Generate keyword graphs to identify relationship between keywords and other related terms
#7
Integrate with your Google Analytics account and analyze your web pages
#8
Add citations, royalty-free images, and twitter embeds to your content
#9
Unbelievable pricing - the lowest you will ever find
#10
Everything your business needs - 50 apps, 24/5 support and 99.95% uptime
Join the SaaS Revolution
All-in-One Suite of 50 apps

Unbelievable pricing - ₹999/user

24/5 Chat, Phone and Email Support