There's no denying that the life of a popular content creator is an enviable one. You've likely seen all of the most popular content creators from YouTube getting their fair share of fame and fortune, to the point where some of them have more than enough to retire.
Considering just how many content creators are making it big, it's no wonder why a staggering number of people are pushing for a career in content creation. That said, the oversaturation of content creators in platforms such as YouTube makes it a tricky rope to balance. The competition is fierce, and it's vital to plan ahead if you intend to experience as much success as you can.
Use This Plan To Start Content Creation
If you want to become a content creator and get the support of your target audience, it's vital to have a plan. We've listed a few essential tips that every would-be content creator needs, especially in 2022. There are plenty of ways to get your point across, and it's all about staying consistent!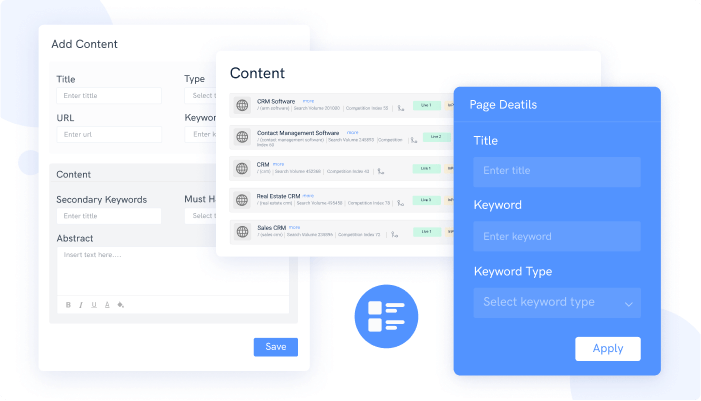 Find Your Niche:
It might seem like an obvious first step, but it's crucial to find your niche if you're going to get your start as a content creator. One way to help find your niche would be to look into the most popular influencers around to see which one fits your style. The good news is you'll have so many to choose from that you're practically spoiled for choice. Once you find a content creator that matches the style you want, ensure that you outline just how you intend to kick off your career as a content creator.

You can do this by looking into social media planner to help encourage online users to give your content a try. You could also start with family and friends to help get the ball rolling. Keep in mind that you can choose from different platforms, and your choice can change how you build your content.
Plan, Write, and Distribute Quality Content with All-in-One Content Tool Sign Up 14 Day Trial Outline Your Budget It's challenging to get anything done without first outlining your budget to see what you're comfortable doing. In such a phase, it's vital to give yourself enough time to make a difference, as there's no point in rushing a career in content creation. It's perfectly fine to take things slow, provided you're consistent.
Use A Content Creation Tool
Content creation tools are mandatory if you want to get an edge over the rest of the competition. The point of a content creation tool — like any other digital tool or business software — is to streamline the tedium and help you more easily develop content for your target demographic.
For example, if you find that written content is more of your specialty, you can use the Hemingway App or Grammarly to help with your grammar. Various video editing tools are available to help you develop video content for websites such as Facebook and YouTube, and the possibilities are endless.
A few extra tips include:
Integrating AI with content creation
While there are many different content creation tools that you can use, the current trend comes with the rise of artificial intelligence apps. Most types of digital tools for content creation and marketing already use AI. However, you'll find yourself in a better position if you take the time to learn how ai content writer is integrated into the software — as well as the best ones available.
Looking into free and paid programs
With so many choices, you're bound to come across both paid and free programs. You can experiment and test the latter to learn all about different ways of content creation before taking the plunge with paid software and services.
Conclusion
There's no better time than now to get started when it comes to content creation. You have all the tools at your disposal, and you can grow your career to the point where you won't have to do anything else. That said, the keyword recommendations here is consistency. There will come a time when it feels more like a chore than anything else, but remaining consistent will give you a chance to push your content further and elevate your brand as a result. NinjaContent is a content-planning software that enables you to plan content across all marketing channels. It automates your content initiatives and measures the success of your campaigns. In addition, the software made it easy for you to track how many times the keywords are searched for monthly.